NiMH battery and accumulator (Nickel Metal Hydride)
---
NiMH batteries are a newer technology than NiCD and offer higher energy densities than NiCDs. NiMH supplies about twice the capacity of tis NiCD counterpart. This translates into an increased runtime of the battery.

Little maintenance
A nickel metal hydride battery (NiMH) also offers another major advantage: NiCd batteries tend to suffer from the so-called 'memory effect'. NiMH batteries are less likely to develop this troublesome limitation and therefore require less maintenance and care. NiMH batteries are also more environmentally friendly than their NiCad counterparts because they contain no heavy metals.
Hardly any memory effect
NiMH batteries do not suffer the memory effect, so they can be placed in the charger at any moment. The NiMH battery has a high capacity. However, this battery has some downsides, e.g. it has to be discharged every two months. For this reason, Li-ion batteries are increasingly used instead of NiHm batteries. This is because Li-ion batteries do not require maintenance, do not have a memory effect, have less self-discharge and can be slightly more compact thanks to their higher energy density. Lithium-ion batteries also have a lifespan of c. 500 cycles. Good to know is that these batteries resist heat less well.
Examples NiMH batteries
Elfa has many different batteries in its range that may be of interest to you. For example, Energizer has several options, such as the Energizer Recharge NiMH batt C HR14 2500mAh. This battery from Energizer has a high capacity and has almost no memory effect. Energizer is a well known name in the field of quality batteries. View the entire Energizer assortment here.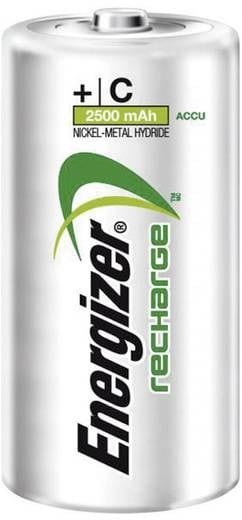 Nickel metal hydride battery from Energizer
We also have NiMH batteries from GP Batteries. A good example is the GP NiMH batt ReCyko+ AAA 950mAh carton. This type of battery is often used in consumer products.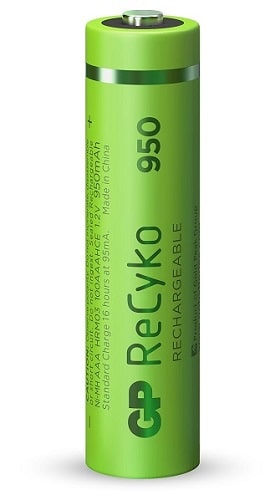 Nickel metal hydride battery from GP batteries
We also have NiMH batteries from Panasonic, such as the NiMH batt 1,2V 1500mAh HR1551 base AA-CEL FT. This battery is ideal for professional use. More information? Download Panasonic's manual on NiMH batteries here.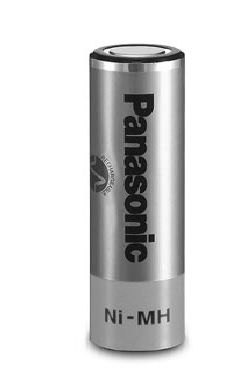 Panasonic NiMH battery
Tailor-made pack assembly
Panasonic's NiMH battery is also available as battery pack made to measure. In our own assembly department we produce battery packs and accumulator packs that meet specific customer requirements. Dimensions, voltage, capacity, connector and seal are made according to your wishes and requirements.
Looking for a specific NiMH battery?
Are you looking for a specific NiMH battery for a professional application for your company? In that case, please fill in the contact form. We will gladly help you find the most suitable battery for your company.
Advantages of nickel metal hydride batteries
30-40% higher capacity as compared to the standard NiCD.
The nickel-metal hydride battery has potential for even higher energy densities.
Less sensitive to the memory effect than the NiCD.
Simple storage and transport – transport conditions are not subject to legal audit.
Environment-friendly – only contains mild toxic substances; and
Profitable for recycling
Disadvantages of nickel metal hydride batteries
Limited lifespan – if repeatedly deeply discharged, performance deteriorates after 200 to 300 cycles.
Limited discharge current – although a nickel metal hydride battery is capable of delivering high discharge currents, repeated discharge with high load currents reduces the battery's life.
Complex charging algorithm required.
More heat during charging and a longer charging time than the NiCD.
High self-discharge – the nickel metal hydride battery has about 50 percent higher self-discharge compared to the NiCd.
High maintenance – battery requires regular full discharge to prevent crystalline formation.
About 20% more expensive than NiCD.
We would like to advise you in making the right choice. We have the right knowledge and experience to do so. Our Senior Consultant, Dick Vleeskruijer, also contributes to this.
For the full range of this battery type, click on the button below.
Learn more about NiMH batteries
For more information about a nickel metal hydride battery you can always contact us. You can do this by filling in the contact form below. You can also click here for more information about the different types of batteries.