Case study: Portpay
Amsterdam's canals are always very busy. Thousands of boats belonging to residents, visitors and tourists sail there every day. To maintain safety and prevent inconvenience, the boat movements in the canals are monitored. The organisation Portpay is responsible for this.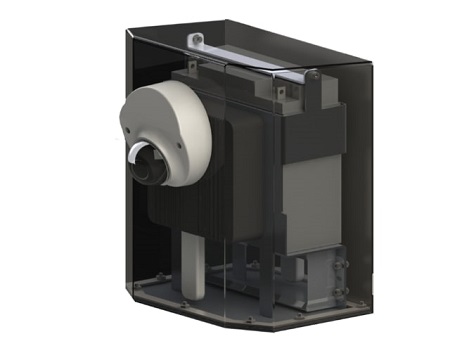 Portpay sensor uses LiFePO4 batteries
Portpay uses computers with Linux software and cameras for data collection. These are directed at important intersections along the canals, enabling them to collect all relevant data. The information obtained is then sent to the central database.
To ensure that the system functions 24 hours a day, 7 days a week, lithium iron phosphate battery technology was chosen.
Elfa has made a stainless steel housing with a LiFePO4 battery in it that meets the customer's requirements. During the summer nights the batteries are charged for 7 hours and then operate (discharge) for 17 hours during the day.
Because of their high energy density and fast charging time, they are ideal for Portpay's smart monitoring system.
LiFePO4 batteries and accumulators
Because of the many advantages of lithium iron phosphate, batteries with this battery chemistry are excellent for use in professional applications. Elfa therefore offers batteries from different brands. For example, we have a lithium iron phosphate battery from Maglite, which is known for its high quality and efficiency. These batteries are used for the professional torches from Maglite.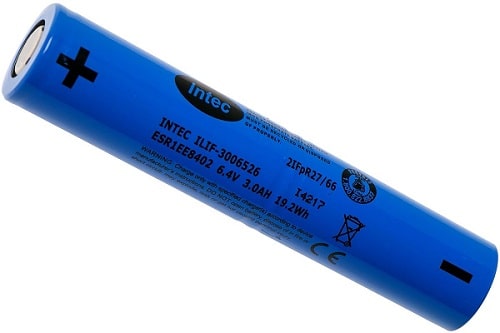 Besides the lithium iron phosphate batteries, Elfa offers many other types of batteries for professional use. Take a look at our assortment!
Custom battery packs
At Elfa, battery packs can also be made to measure. In this way we can offer a specific solution that the customer is looking for.
There is a chance that standard batteries and accumulators do not exactly meet your needs. In our own assembly department, everything is made specifically to order. We take into account dimensions, voltage, capacity, connector and seal. Feel free to contact us for more information!
We are ready for you!
Would you like more information about Lithium iron phosphate (LifePO4) battery? In that case contact us. The easiest way is to fill in the contact form below. We will then contact you.