Duracell (industrial)
---
Of course, Elfa Elementenfabriekalso supplies the famous Duracell batteries. This also includes the Procell batteries, packaged in bulk and formerly known under the name Duracell Industrial. As to its market share, Duracell is the world's predominant producer of consumer batteries.
Duracell: the famous alkaline batteries and more
They were the first to introduce high-quality alkaline batteries on a large scale, but they are also manufacturers of specialized and rechargeable NiMH batteries. The history of the Duracell alkaline batteries goes back to 1965 and since that time Elfa has known Duracell as a brand that stands for quality, reliability and innovations.
The first alkaline batteries were specially designed for Kodak, that was looking for a power source for its energy-intensive Instamatic camera with built-in flash. Duracell supplied AAA batteries for this. In 1965 the brand name Mallory was replaced with Duracell, with the emphasis of consumer-focused programmes and products. The high-quality batteries are supplied directly to Agfa, Kodak and Polaroid and to manufacturers of new portable devices such as tape recorders and walkie-talkies. In 1969 Duracell participated in the Apollo 11 mission and became the first battery on the moon.
Duracell produces alkaline batteries in common sizes, such as AAA, AA, C, D, and 9V. But it also supplies fewer common formats such as AAAA (predominantly for penlights and blood glucose meters) and J format batteries (for hospital equipment and photo flashers). Besides, Elfa supplies a series of 'button cell batteries' of Duracell with zinc-air, silver oxide and lithium chemistry. These are mostly used in calculators, watches, hearing aids and other small (mostly medically related) devices. The Duracell NiMH batteries (Duracell Recharge Ultra) are rechargeable and are the batteries that last the longest per charge. They can be recharged 400 times. Furthermore, they are charged beforehand, so you can use your devices right away, and will remain charged for up to 12 months when not in use.
Duracell Industrial becomes Procell
As mentioned before, Duracell also made products for the professional market under the name Duracell Industrial . These products were characterized by the fact that they were specifically aimed at professionals. Expert knowledge about professional devices has therefore been used for the development of these batteries, as well as longer life and technical expertise aimed at the B2B market. Below is an example of these batteries.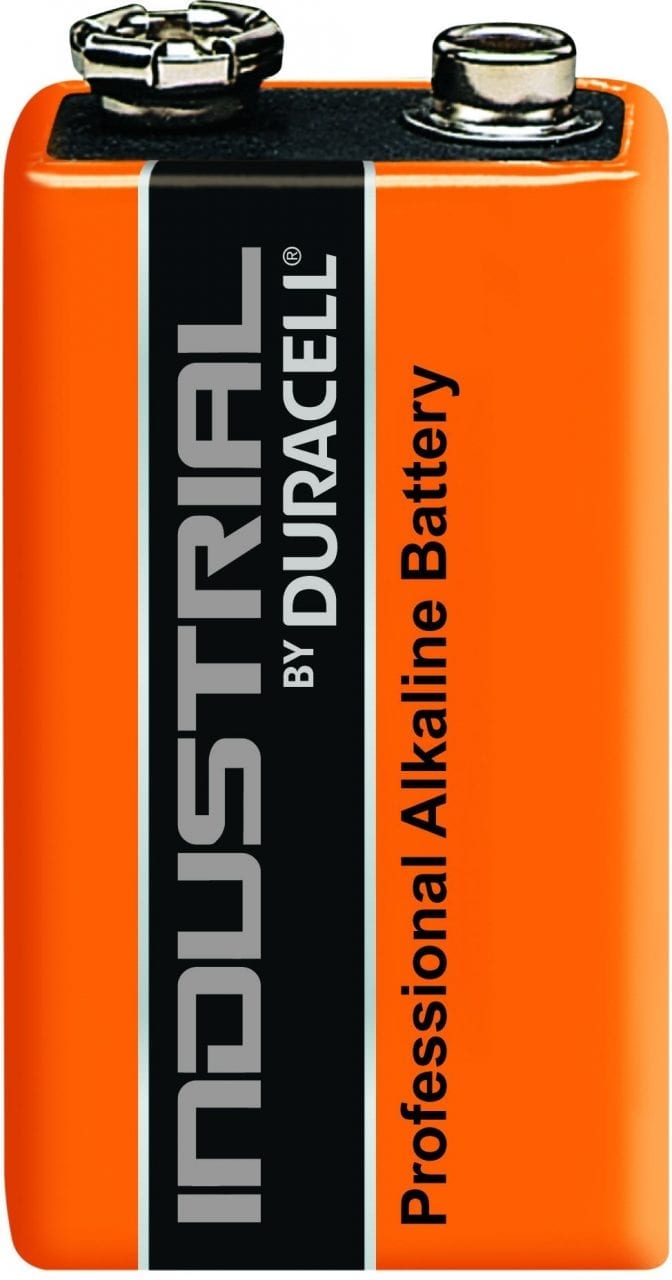 Duracell Industrial Alkaline battery 9V e-block 6LR61
This battery of Duracell is a high quality non-rechargeable alkaline battery. This battery also has a long life. Further steps have been taken within this product category through "research and development", changing the name "Industrial" to "Procell".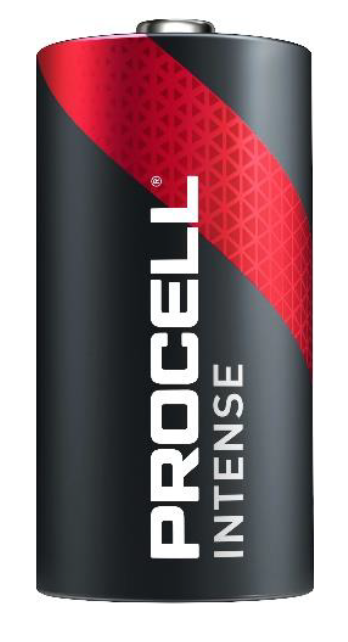 Duracell Procell Intense Alkaline battery 1,5V LR14 C
Like the previous shown battery, this Procell battery is a non-rechargeable alkaline variant known for its reliable performance, excellent corrosion resistance and made with all the major quality, safety and environmental standards in mind. For more information about Procell, click on the button below.
Duracell batterypacks, custom made to your specifications
It is possible that our standard range of batteries of the different brands does not fully meet your demand. A suitable solution is required and we can offer it. At Elfa we produce custom battery packs for your specific application. Requirements such as dimensions, voltage, capacity, connector, but also the seal are produced the way you want it. Also think of battery packs for emergency lighting fixtures. The Duracell batteries are also very suitable for making battery packs. Read more about the possibilities or watch the video below for an impression.
Questions about our product range?
Duracell is one of the battery brands supplied by Elfa. To make the right choice from our wide range, our experienced employees will gladly give you expert and reliable advice. Perhaps you would like more information on Duracell Industrial or Procell batteries. Do not hesitate to contact us for questions or more information. The most convenient is to fill in the contact form below.