Batterypack
---
Elfa can give a fitting answer to any question by offering a combination of a core range supplemented with its own production and assembly. We supply brand-independent, any battery packs, completely and exactly geared to the voltage, capacity and dimensions you desire. In large but also, small quantities, even only a couple of items. We either have it in stock, or we can produce it.

At Elfa we make exactly what the customer needs
Custom made batterypacks
It may be the case that the standard range of batteries of the different brands from our range does not match your demand. A suitable solution is required, and we can offer it. At Elfa, we produce custom made batterijpacks for a specific application in your situation. Requirements such as dimensions, capacity and connector are produced the way you want it. Also think of battery packs for emergency lighting fixtures. Elfa has been working closely with the best manufacturers in the world for years and can produce batterypacks with batteries from Saft, Tadiran, Panasonic and Varta, among others.

Elfa offers amongst other:
NiCd batterypacks
NiMH batterypacks
Li-ion batterypacks
LiFePo4 batterypacks
Akaline batterypacks
Lithium batterypacks
Li-ion battery pack: the Panasonic 18650
The Panasonic 18650 battery is one of the most commonly used batteries for lithium-ion battery packs. This is because the Panasonic 18650 is very reliable and offers excellent cost per kilowatt hour. Li-ion battery packs with Panasonic 18650 cells can be found among other medical devices, industrial applications, military equipment and robots. A custom 18650 battery pack may include battery holders, a PCB, PCM, BMS, cell balancing board or other components.
Benefits:
Long lifespan
High energy density
Little self-discharge
No memory effect
High power
We are ready for you!
Would you like to order a battery pack or are you looking for more information? Please fill in the form below.
Battery management system (BMS)
A Battery Management System or BMS is required to guarantee the efficient and safe operation of secondary lithium batteries. A good BMS monitors and controls the discharging and charging of rechargeable lithium batteries. The BMS ensures that the quality of the cells is maintained and monitors the safety of the complete battery or accumulator pack. Almost all applications that contain a rechargeable battery contain such a BMS. Think of electric cars, smart sensors, e-bikes, data centers and mobile phones. The functions of the BMS differ per application. For example, a BMS can stop charging when the maximum voltage is reached to prevent overcharging and issue a warning when irregularities occur. An advanced BMS can affect pack life and performance and pass data to an app or PC to monitor pack performance.
Our own production facilities
In our own assembly deprtment in Lijnden we make battery packs according to strict procedures and safety regulations. Hundreds of packs are made here every week. In order to guarantee the necessary capacity, Elfa has more than one production location. In addition, we have various partnerships with multiple battery manufacturers across Europe. As a result, we always have sufficient capacity, no order is too large.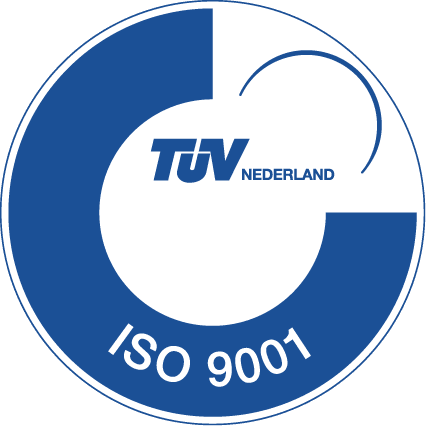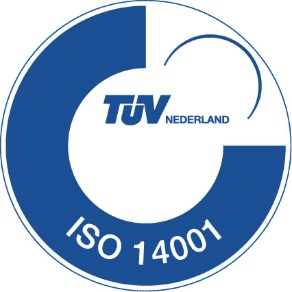 Download ISO 9001                    Download ISO 14001
Elfa is certified under ISO 9001 and ISO 14001
Partners
In addition, Elfa has a partnership with a number of the world's largest battery pack manufacturers. These are all ISO certified and also carefully audited and inspected. Together, we provide professional solutions to ship chandlers, electro-technical wholesale businesses, OEMs, the Ministry of Defence, the Fire department, Police, professional end users, rail industry and medical industry, among others.

Custom work for the NS
We have successfully implemented various custom solutions for multiple customers. Amongst others, have successfully completed a nice job for NS. We have renewed the stop sign post together with Machinefabriek Bosserveld and NedTrain. In addition, the lighting has been adjusted so that the sign post reacts less sensitively to rain and snow. It can now also be loaded more easily. For this case, an LED luminaire with Li-on cells was chosen, which can be charged with a USB cable. This tailor-made solution has resulted in a stop sign post 2.0. Click here for the full stoy.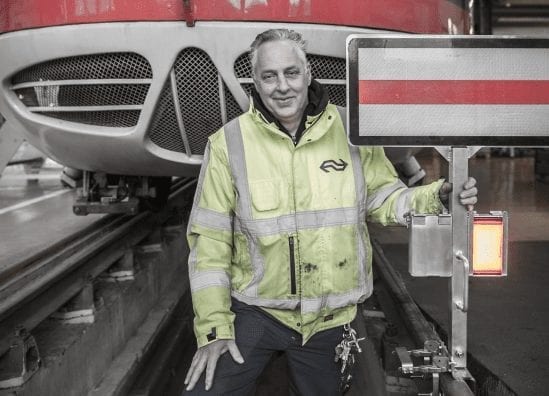 A new stop sign post for NS
Have your own battery pack made
We produce battery packs very effectively. You will receive a quick and clear answer to every question you submit to us, in written down to the smallest technical details. We can draw on decades of experience and choose the best solution for you. After all, practice concludes that such a down-to-earth approach automatically provides the best balance between quality and cost-efficiency. Your interests are our top priority. Do you have an application where standard batteries falls short? Read below how you can easily request your own battery pack through our 3-step plan or contact us if you prefer it that way.

Collect data: the 3-step plan
To request your own custom battery pack we use a simple 3 step-plan. Read below information on the steps and download the 3-step plan containing a detailed explanation of all three steps.
Step 1. Send a sample pack
To make the process as simple and fast as possible, we would like to receive a sample of the pack that you want. Our customers often have a battery pack of which they want to order several new or replacement ones. If you can send us one sample pack, this will speed up the process and give us the opportunity to recreate the pack as precisely as possible (for example for the connector or dimensions).
Before sending the sample pack, please report your request via: info@elfa.nl. With this request you mention the following details:
Name contact person
Telephone number
Your reference
Number of packs requested
Then send us the sample pack with your reference to Elfa. Steps 2 and 3 then no longer need to be completed.
Step 2: Photos and specifications
If it is not possible to send us a sample pack, we would like to receive 3 photos of the battery pack, 3 photos of the connector and 3 specifications. See the sample photos in the appendix. Please have at least one photo where the label is clearly legible. Then send the photos, specifications and data of the applicant (see attachment) to info@elfa.nl. Step 3 then no longer need to be completed.
Step 3: Fill in all the specifications
If option 1 & 2 are both not possible, fill in all the information about the contact person and the required battery pack and send the completed document to info@elfa.nl. Do you have any questions about this? Get in touch with us through email or phone.
More info on custom batterypacks
Do you have any further questions or would you like more information about battery packs made by Elfa? Please contact us! We are happy to help you and answer all your questions. Hte easiest way is to fill in the contact form below. We will contact you as soon as possible. You can also reach us by e-mail .