GP Batteries
---
GP Batteries was established in 1991 and soon became part of the focus of Elfa. GP works hard every day on the development, production and sale of batteries and battery-related products. GP Batteries has rapidly become one of the largest suppliers of primary and rechargeable batteries in the world.
Quality from Hong Kong at a competitive price
Elfa offers an extensive range of GP battery products manufactured in Singapore, Hong Kong, China, Taiwan, Vietnam and Malaysia. Elfa offers from GP Batteries (rechargeable) batteries, but also chargers, powerbanks and lighting. Also the brand ReCyko falls under the GP umbrella. Under that umbrella is a lot. Currently, GP Batteries employs some 5600 people worldwide and has a floor space of some 281,000 square meters. That is excluding the storage at Elfa.
From GP Batteries, a number of products from the following categories will be further explained below:
Alkaline batteries

GP Batteries is still best known for its high quality batteries. The alkaline battery is one of the most popular. The GP Alkaline batt 12V 27A/MN27 (see picture above) is durable and has a long life span. It is suitable for various applications such as alarm systems, remote controls and door drives. This type of battery has helped GP Batteries become one of the world's leading suppliers of quality batteries.

Lithium batteries

GP Alkaline battery 12V 27A/MN27
Lithium batteries are perfect for professional purposes. Though the batteries are not rechargeable, they last about 7x longer than alkaline batteries. Lithium AA batteries from GP are mainly used in high-power devices, such as cameras and GPS devices. The batteries also deliver good performances under extreme temperatures, from -30°C to +60°C.
NiMH Batteries

Unlike the alkaline variants, the NiMH batteries are rechargeable. This variant of GP Batteries can be recharged up to 500 times. They can be used immediately when they are removed from the packaging.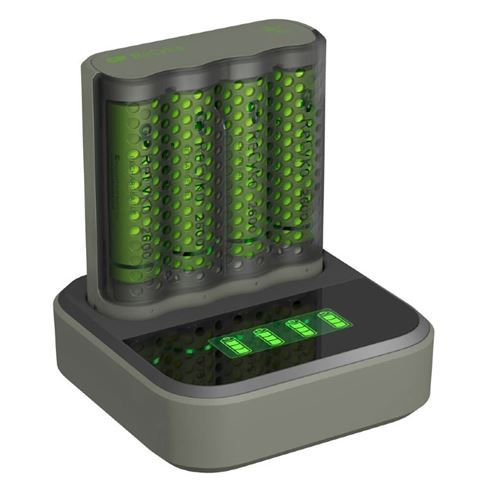 GP RecyKo NiMH charger M451 USB 5hr inc.4xAA 2600mAh
Powerbank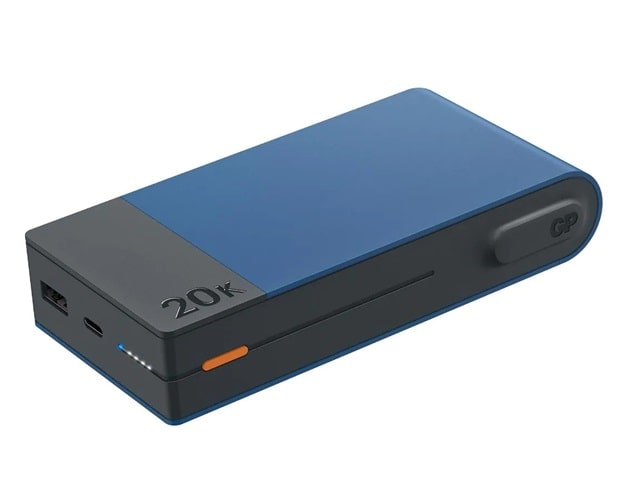 GP Powerbank MP20B Blue 20Ah 1x USB-A 1x USB-C

This powerbank from GP Batteries offers fast energy transfer and is capable of charging two devices at the same time. The unit is ideal for charging smartphones, tablets and other smart devices.

Rechargable worklight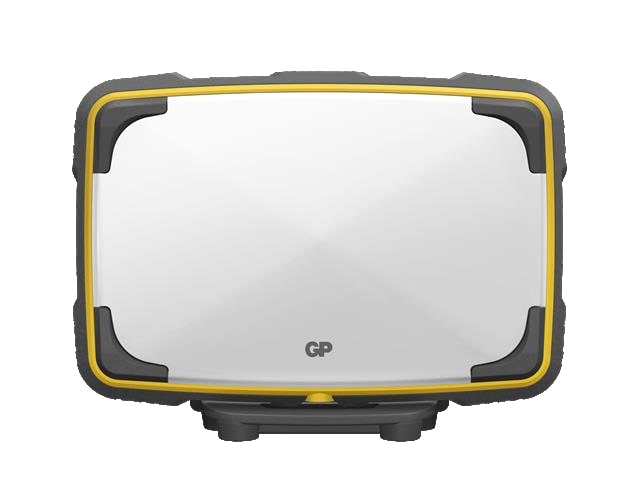 GP Panel WorkLight CWP15 1200Lm Yellow Edge Design magnetic
In addition to batteries, GP has several products that follow the same quality standard. This also applies to the GP Panel WorkLight. This is a genuine work light made of high-quality material that is perfect for professional use.
Curious about other GP Batteries products? Feel free to view our complete overview by going to the product range.
Learn more about GP Batteries
Do you have any questions about us GP Batteries. Or would you like more information about one of the products in our range? Then don't hesitate to contact us. With over 100 years of experience, we would like to help you make the right choice. The easiest way is to fill in the contact form below.