ATEX Lighting
---
If you work in an explosion-hazardous environment, then ATEX certified lighting is an absolute prerequisite. Elfa offers a wide range of explosion-safe lighting of renowned brands. This varies from compact ATEX headlights and hand lamps to big ATEX work lighting. When choosing the right ATEX lighting it is recommendable to have an expert advise you.


Explosion hazard
Within many companies there are explosion-hazardous environments. Companies that have them include (petro)chemistry, paint industry, paper industry and wood-processing industry. Explosive atmospheres may be created by combustible gases, vapour, mist or even dust. If there is enough of it around it may lead to an explosion if mixed with oxygen and an ignition source. Of course you want to prevent that the lighting you use in such environments is the 'ignition source' in question. An ordinary lamp can certainly be that. For this reason, special ATEX lighting was developed for these hazardous environments. ATEX stands for the French name ATmosphères EXplosibles and is used as a synonym for two European guidelines in the field of explosion hazard under atmospheric conditions.
About ATEX lighting
ATEX stands for everything that has to do with explosion safety. This is clearly of great importance, as the damage from an explosion to both people and installations can be enormous. The European Union also saw this importance, which subsequently drew up two ATEX guidelines One of these guidelines prescribes that measures must be taken by employers to allow workers to work safely in potentially explosive areas. The right knowledge about explosion safety is an example of this.
ATEX guidelines
First the ATEX 114 guideline (2014/34/EU and previously ATEX 95) which prescribes what standards electric equipment and non-electric products must meet that are used in explosion-hazardous environments. This guideline is mainly applicable to manufacturers. In addition, there is the ATEX 5 guideline (199/92/EG and previously ATEX 137), which describes the safety requirements applicable to work places with an explosion hazard. In the Netherlands this guideline has been included in health and safety legislation and is therefore not without obligation for employers.
ATEX lamps of renowned brands
A ATEX lamp is indispensable for all work in hazardous areas. Elfa offers a wide range explosion-proof ATEX lighting from renowned brands. This varies from compact head torches or torches to work lighting.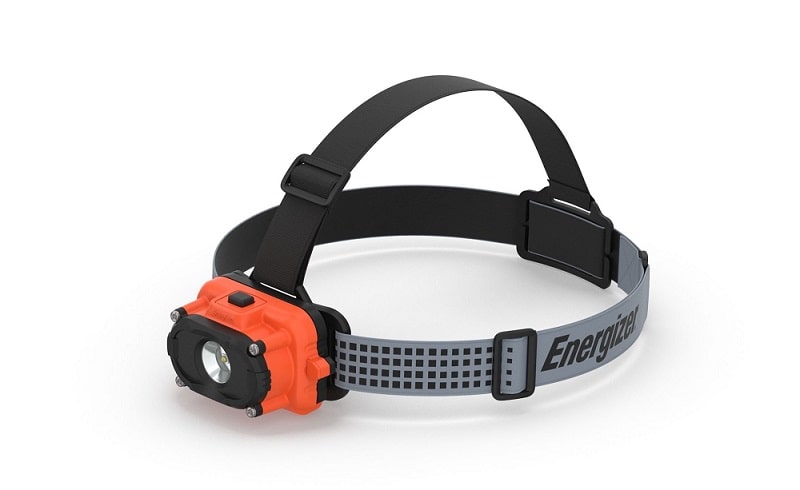 Energizer Atex Z0 130Lm headlamp exc.3xAAA
In terms of headlamps, the variant from Energizer comes highly recommended. This headlamp is for explosion-proof applications. With this lamp, the light is directed to where you are looking, leaving your hands free. Uexcellent for professional use in explosive environments (zone 0).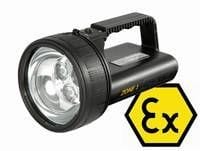 Mica torch IL-800 LED EM AtexZone1,Z21 N inc.1xNiMH
Mica also has high-quality ATEX lighting. The IL-800 series hand lamp is extremely reliable, user-friendly and durable. When dimmed, the powerful LED lamp can last up to 12 hours. This lamp is categorized in ATEX zone 1.
Zones for explosion hazard
ATEX lighting is indispensable for all activities in explosion-hazardous environments. Elfa supplies a wide choice of explosion-safe lighting of renowned brands. This varies from compact ATEX headlights of Energizer and hand lamps such as the MICA IL-800 to work lighting such as the Peli 9455. In your choice of an ATEX lamp, do not only take into account the price, the question if it is rechargeable or not, watertightness and light output, but also the ATEX zone for which it has been approved. The zones with gas explosion hazard are indicated with zone 0, 1 or 2. The zones with dust explosion hazard are indicated with zone 20, 21 or 22. These zones indicate the percentage of time that explosion hazards occur. In the both cases of gas and dust, a lower number indicates the bigger probability of explosion hazard.

Good advice is essential here too, as is the choice of batteries, for the lamps are only 100% safe if the batteries are used that are mentioned in the certificate. If you want to have more information on ATEX lighting, contact us. Our experts will gladly share their expertise with you.
Excellent value for money for Atex lighting
The wide range of Elfa includes ATEX lamps of Energizer, Mica, Peli or Petzl. This concerns headlights, hand lamps, flashlights and worklights. Rechargeable variants are available of Peli and Mica. In fact, with this range Elfa has an answer to any question from companies and emergency services and can provide safe lighting in all ATEX zones. Since recently, Elfa also has ATEX lighting of COAST. This American brand excels in its excellent price/quality ratio and thus is a good addition to the lamps already available.
Contact us for more information
For all your questions about ATEX lighting you can always contact us For example, more information about our product range or about the different ATEX zones for gas explosions. Our experts are happy to share their expertise with you. By the way, take a look at our product range for our entire Atex offering.
It is also possible to contact us using the contact form below. You can already ask a question.