Lithium-ion battery (Li-ion)
---
The Li-ion battery has many advantages. It is light, has a higher energy density and a very low self-discharge. But this chemistry also has its disadvantages. The experts at Elfa recommend.

Details about lithium batteries
Lithium is the lightest of all metals, with a large electrochemical potential and the greatest energy density. The anode of a lithium ion battery contains lithium ions dissolved in carbon. The cathode is formed by lithium oxide with cobalt or manganese. The electrolyte consists of lithium salt. Li-ion (and Lithium polymer) are leading battery technologies and are often used in portable applications because of their extremely high energy density and relatively low weight. Li-ion can be recognized by its cylindrical cells and lithium polymer by its prismatic shape.
Lighter than a NiMH battery
A Lithium-ion battery delivers the same or even more energy than a NiMH battery, although a Lithium-ion variant weighs approximately 20% -35% less.. This is an important advantage for devices where the battery is a significant part of the total weight. Another reason why a lithium-ion battery is so popular is because this type of battery does not suffer from the 'memory effect'.. The batteries are also environmentally friendly as they do not contain any toxic substances such as cadmium or mercury.
More charge in a lithium-ion battery
The battery can hold more charge than the NiCd and NiMH battery. Per kilogram of battery, the Li-ion battery can store the greatest amount of energy (140 Wh/kg). In the laboratory this variant can also be charged much more frequently in a test set-up. A more expensive polymer construction has even better properties. In particular, the power density is much higher. This means that a lot of energy can be delivered in a short time. Below is an example of this type of battery.
Lithium-ion batteries from Elfa
Elfa has different Lithium-ion batteries, suitable for various applications. For example, we have a li-ion battery for the metal flashlights of LedLenser.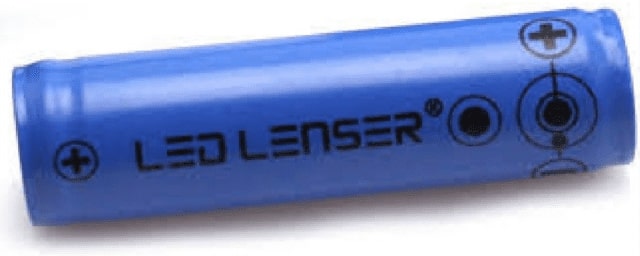 Also for Coast, we have lithium-ion battery for various LED flashlights, such as the HP8R, HP7R, A25R and TX9R.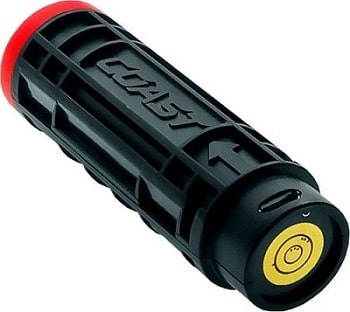 Coast HP7R/A25R Battery Li-ion USB
We also have a li-ion battery from Panasonic. The battery has a high energy density and a long service life. It is a powerful battery without safety wiring with a temperature range of -20 to +60 °C.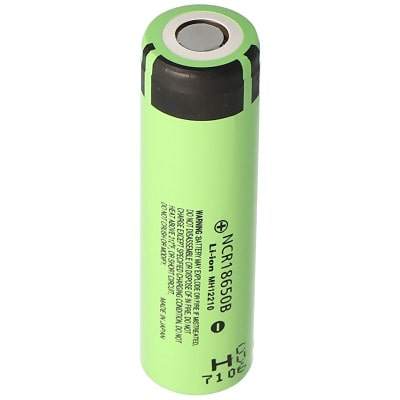 Panasonic Li-ion batt 3,6V 3400mAh NCR18650B
Chemical decay
In practice, a lithium-ion battery is also vulnerable. Due to the chemical composition, it is possible that they self combust in the event of a defect. Oxygen is also released, which can cause serious flames. But when the original charger is used for its intended purpose, the risk of damage is very small.
Another (less known) disadvantage is that the battery already starts to lose its capacity immediately after it has been manufactured. At 25 degrees Celsius this is about 20% per year. At higher temperatures this percentage increases even more. Because of this chemical decay a laptop battery for example will only last 3 to 5 years.
Within a Li-ion pack there is always a safety circuit that consists of three components:
The controller (IC) that checks every cell of power and prevents the cells from overcharging or discharging too deep through cut-off switches.
The temperature fuse that cuts off the circuit (permanently) at too high temperatures.
The thermistor (PTC) that measures the temperature of the total pack. These terminals are connected to the charger, so it can adjust the charging voltage as soon as the temperature becomes too high.
Advantages Li-ion battery:
High energy density (up to 400 Wh/L)
No maintenance required
High nominal power of 3.6 V or 3.7 V per cell
Very little self-discharge
No memory effect, can be charged at any moment
High charging voltages (0.5-1A) possible so they can be charged quicker
Constant discharge voltage so the device has a stable voltage during the entire discharged period
Disadvantages Li-ion battery:
Not resistant to deep discharge
Poor resistance against heat and cold
Specific requirements to storage and especially transport
Contact us
Do you have any questions about our range of Lithium-ion batteries? Don't hesitate to contact us. Our experts will be happy to advise you and answer your questions. The easiest way is to fill in the contact form below.