Product range
---
Elfa serves customers from all kinds of sectors for many different applications. As mentioned, with our huge range of batteries, accumulators and lighting, there will always be a solution. But not always Also in these cases, Elfa will stand by its customers.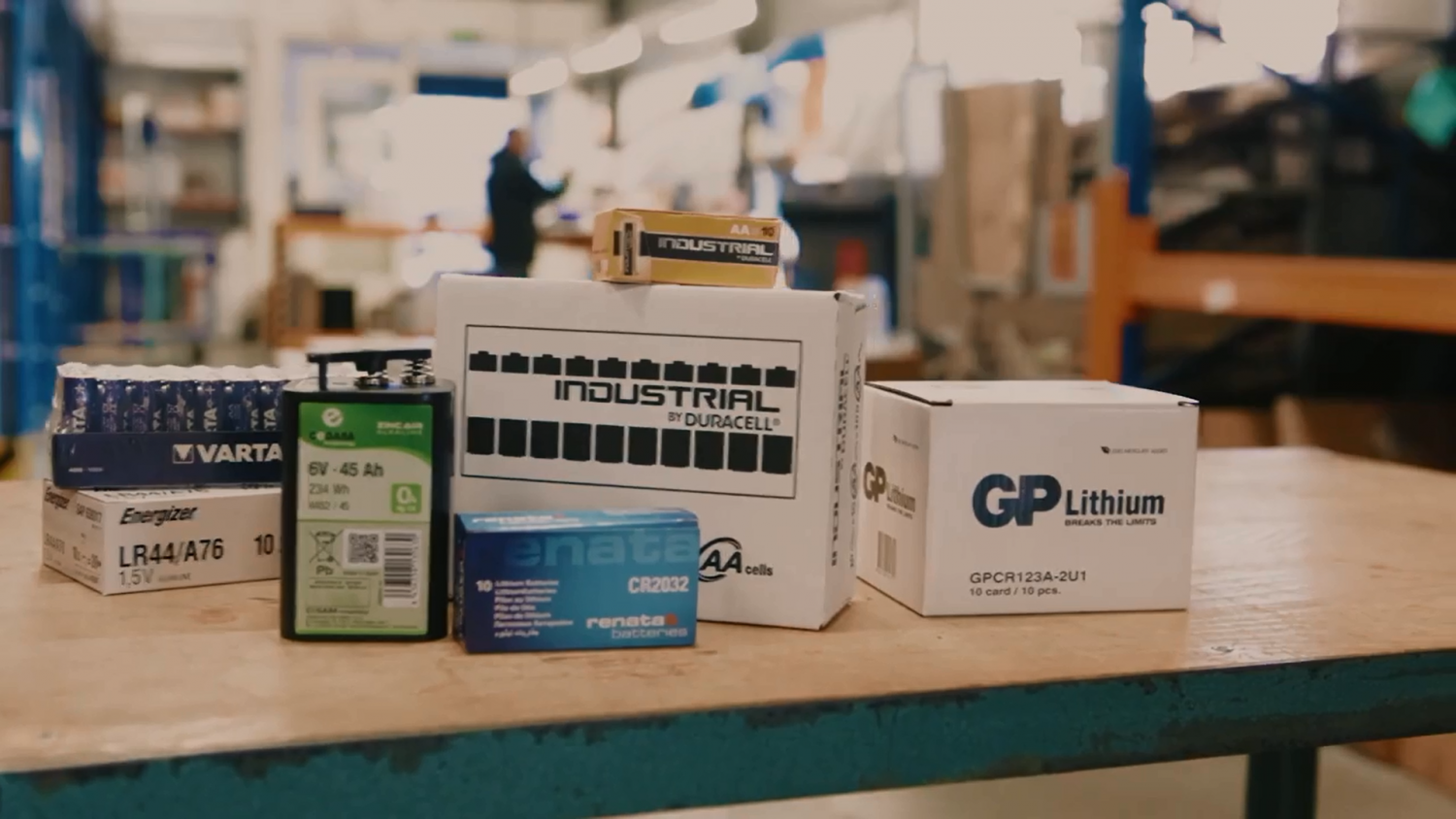 Primary and secondary batteries
Elfa's primary battery and coin cell battery range includes leading brands such as Cegasa, Duracell, Procell, Tadiran, GP, Panasonic, Energizer, Varta and Saft. In secondary batteries, we are talking about brands such as GP, Energizer and Varta, and lead-acid batteries from Panasonic, Lead Crystal, Hawker and especially FIAMM, among others. The well-known chemistries such as alkaline and Lithium-Ion are in stock, as well as air-alkaline and zinc chloride batteries for specific applications. Elfa will be happy to advise you on this. And of course Elfa also supplies related products, such as inverters, chargers and service products.
Flashlights and headlamps
In the range of lighting, Elfa supplies both flashlights and head lamps, work lighting and special lighting for maritime applications, for example. These include major brands such as Coast, Petzl, LedLenser, Jotron, Mica and Maglite. A wide range of ATEX lighting is available from various brands which can be used in hazardous areas. Customization is also possible in lighting. In addition to a wide range of personal lighting, Elfa has a great selection of work lighting with brands such as Setolite and Led's Work. The specialists at Elfa are happy to offer their wide-ranging expertise to help you make the right decision.
Knives and multitools
Besides the traditional product range in lighting and voltage, Elfa started distributing knives and multi-tools in 2017. Elfa deliberately chose for the Coast and Virginia Extreme manufactures. The addition of this product group hese products paved the way for Elfa to tap new markets and to develop even further.
Custom work
Elfa also produces customised products. Elfa combines its core product range with its own production and assembly. It supplies all conceivable battery packs. Furthermore, Elfa produces all types of lithium-ion batteries and can design and produce customised electronics. This takes place in several production locations, including Amsterdam.