Professional Flashlight
A professional flashlight is indispensable in many situations. Many professionals need a good flashlight on a daily basis. From installers and plumbers who must work in dark corners to emergency services and security guards who must work at night. After all, it is clear to such professionals that good lighting is an essential requirement to ensure a safe workplace. Whoever does not see what he is doing will make mistakes or hurt themselves. But even for people who don't work in the dark on a daily basis, a good flashlight is important from time to time. That's why Elfa offers a wide range of inspection lighting, flashlights from A-brands such as COAST, Maglite, Ledlenser, Peli and Mica.
See the video below for an impression of Elfa as a company.
Powerful professional LED flashlight
The following text is an explanation of our range of flashlights for professional use. There will be more explanation about Maglite and Coast. two models will also be discussed.
Maglite
Maglite has been a leading company in flashlights for forty years. Defense, police, fire, ambulance staff, security guards and other government agencies all use this indestructible brand. For example, a common model is the Maglite flashlight LED ML150LR rechargeable.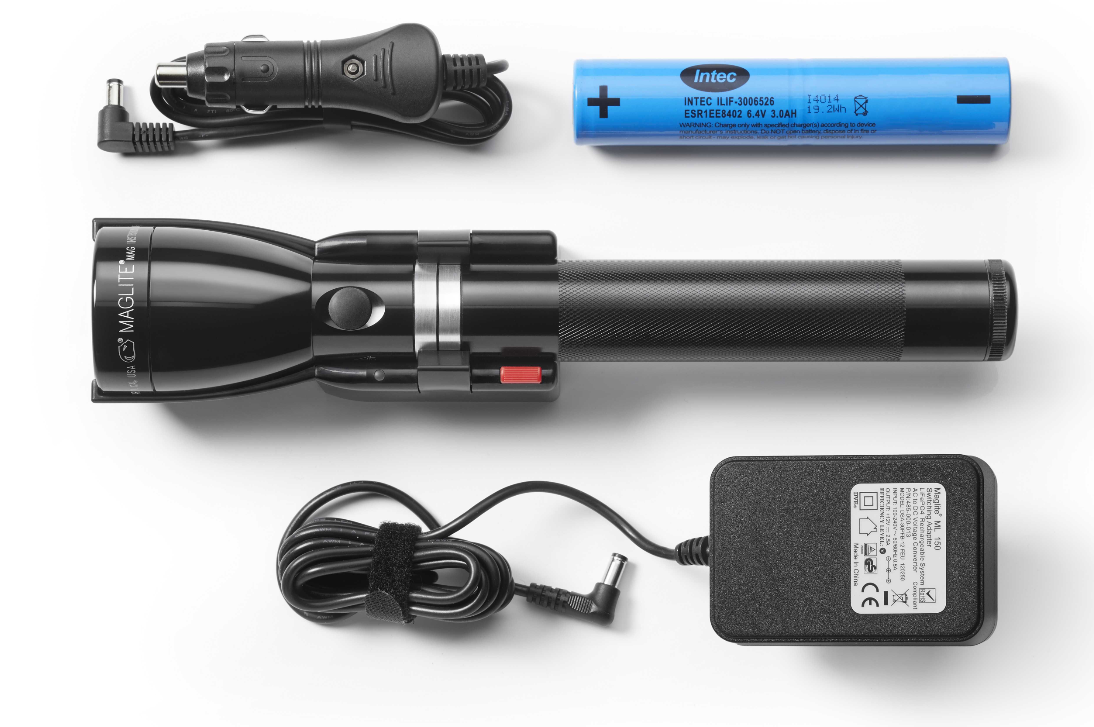 Maglite flashlight LED ML150LR rechargeable inc.1xLiFePO4 box
This Maglite flashlight is rechargeable thanks to a powerful rechargeable lithium battery. This model is an extremely reliable and virtually indestructible flashlight. That's why this lamp is so popular with emergency services. Almost every flashlights of Maglite are made of aircraft aluminum, making them waterproof and shockproof. So this Maglite flashlight is ideal for professional use.
COAST
Another widely used brand with similar quality is COAST. COAST's flashlights are also highly reliable and almost indestructible, so reliable that Elfa provides a 5-year warranty on all COAST lighting. In addition, this brand is considerably more affordable than similar products from for example, Maglite or Ledlenser. One of the flashlights from COAST that we offer is the COAST HX5 flashlight.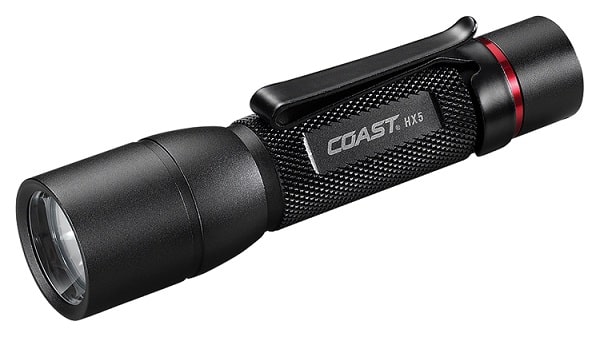 Coast HX5 Compact Focus.Torch pocket clip inc.1xAA blister
This professional flashlight is easy to operate and provides bright white illumination. In addition, the flashlight features a lightweight compact housing with a range of 79 meters and 130 lumens.
Different types
At Elfa, you can choose from a wide range of inspection lighting and flashlights. In the web catalog you can easily choose from the best and most modern flashlights. A selection of the most common flashlights:
Inspection lighting/pen-light: a compact version of the flashlight. The name says it all; this flashlight is usually the size of a (hefty) pen, so it fits easily into a shirt. Convenient for everyday use with a light gear. Always light at hand, without having to carry a heavy flashlight. Ideal for installers, among others. For example, the G19 from COAST.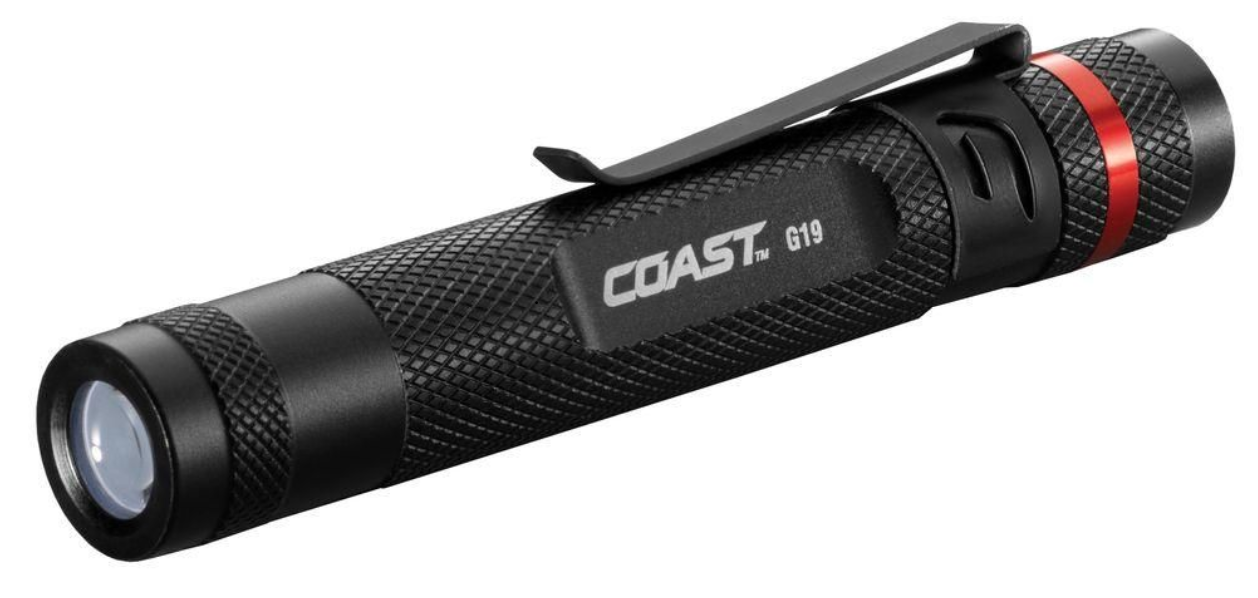 Coast inspection lamp G19 54Lm inc.1xAAA blister pack
(Common) flashlights: these flashlights are often used on a daily basis. The flashlights often provide more than ten hours of lighting, are mostly water and dust resistant so that you can stay bright even in adverse conditions Important choice to make when picking a flashlight is rechargeable vs. non-rechargeable.
Non-rechargeable flashlights: Examples of proper non-rechargeable flashlights would be the Maglite LED (ST2D015), the Ledlenser P7 and the HP7PLUS from COAST. The non-rechargeable types are usually slightly less powerful than the rechargeable ones. But they are also often a bit more affordable This usually makes them an interesting option for people who don't need their flashlight on a daily basis. However, be aware; the flashlight must be used occasionally to prevent batteries from leaking. Would you like any help choosing between rechargeable and non-rechargeable? Contact us.
Flashlights: There are also flashlights that do not look like the classic flashlight, these are usually called hand-held flashlights. Often the shape is non-cylindrical and the flashlight is too large to be stored in a pocket. An example of this is the Mica ML-808. Furthermore, this hand-held flashlight is Atex Zone 1, which means it is suitable for use in certain explosive situations. Read more about Atex zones.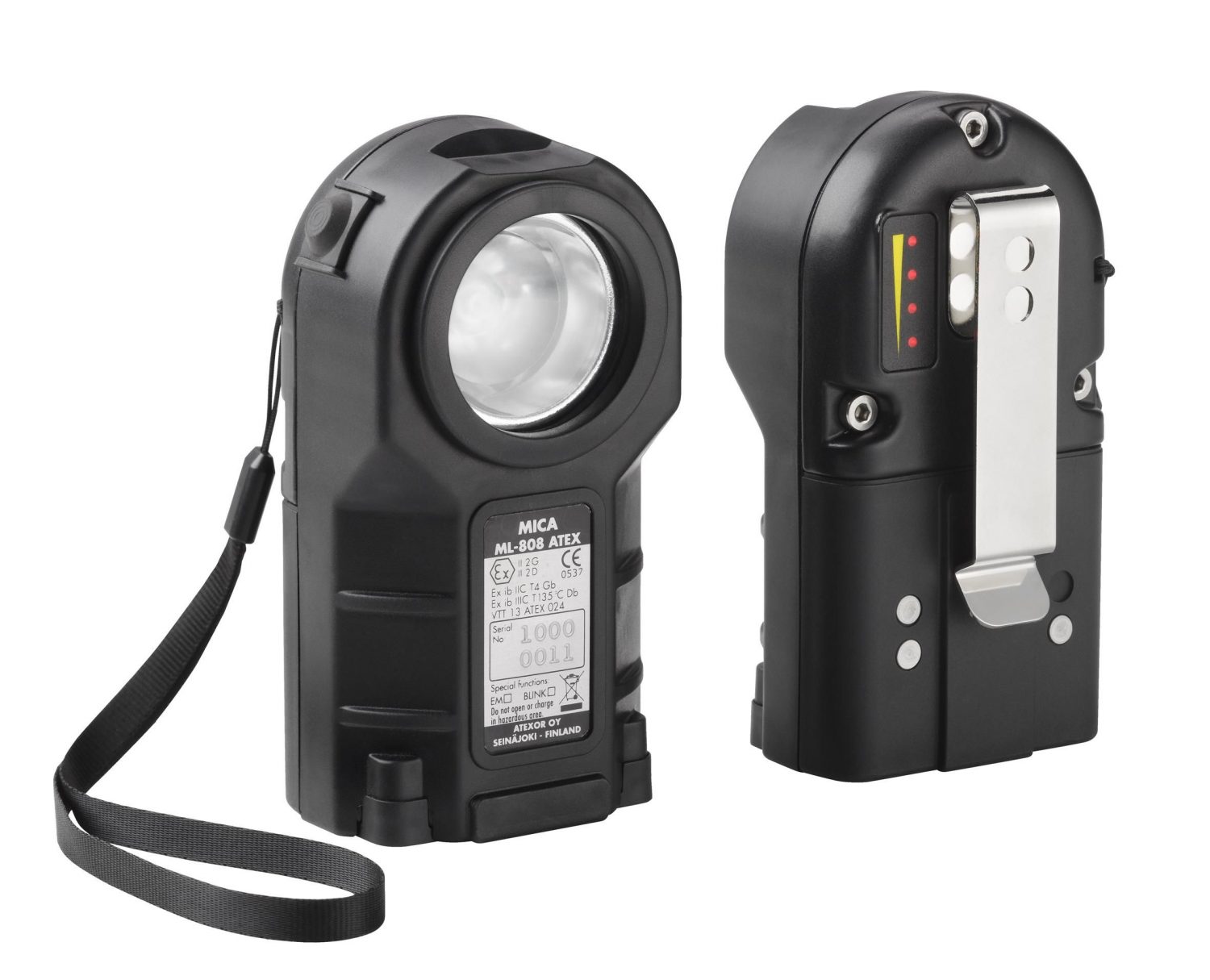 Mica ML-808 flashlight AtexZone1,Z21 LED inc.1xNiMH
Mountable flashlights and head lamps: in some cases it is important to keep both hands free, for such situations there are the mountable lamps and head lamps. Mountable clip lights can be attached to a helmet or to clothing. Very useful for professionals who want to keep their hands free. For example, the clip flashlight COAST HX4. This type of flashlight is widely used in construction and for recreation/mountain climbing etcetera. The Coast FL14 headlamp is also very useful for outdoor or at work.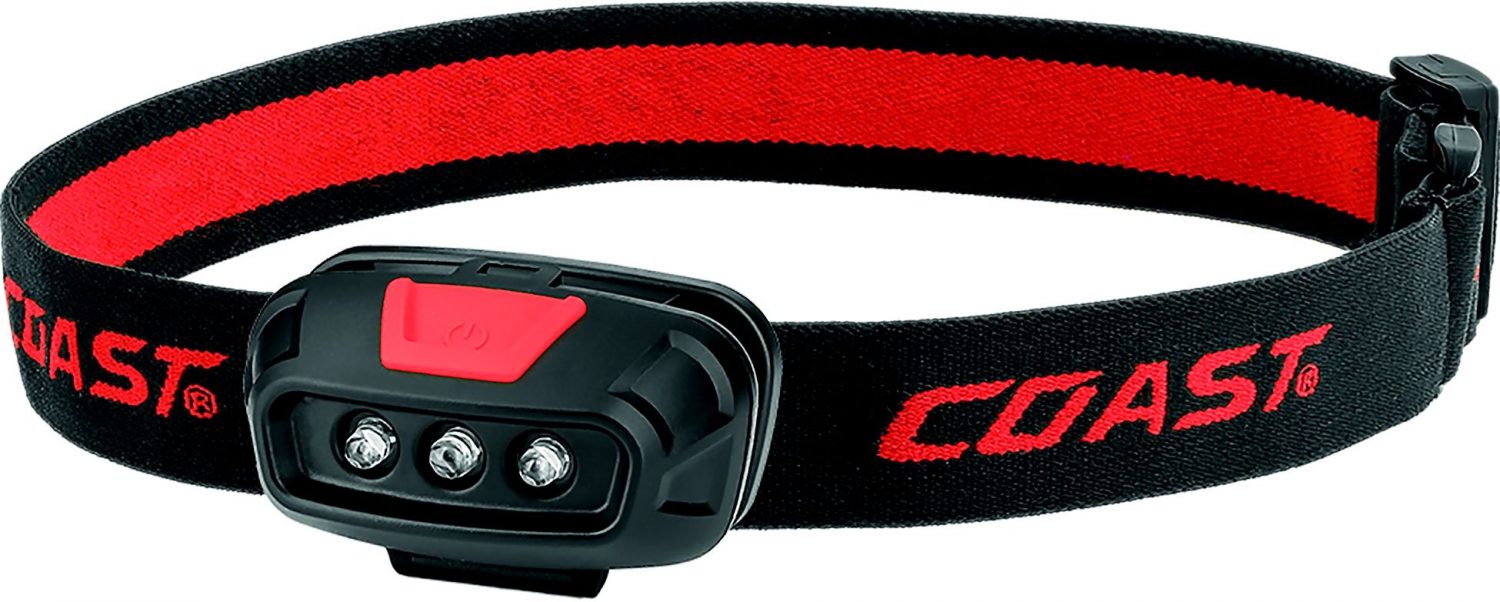 Coast FL14 headlamp 37Lm zwart inc.2xAAA blister
Elfa has a wide range of professional lighting
Are you looking for a professional torch? Feel free to look in our web catalogue for different types such as inspection lights and flashlights. Would you like more information about our flaslights? Then contact us without obligation. You can also fill in the contact form below.