Intense Power
Procell Intense Power batteries are specially designed to last longer (compared to previous Duracell industrial alkaline batteries) in high-consumption professional devices that require a lot of power or peak power, such as electronic door locks, soap dispensers or security cameras. These batteries have up to 30% longer life in high-consumption professional devices, resulting in fewer battery replacements and thus cost savings associated with battery replacement. The Procell Intense Power are made on the basis of a high-quality cell construction. Each battery comes with a quality guarantee. Design, safety, manufacturing and qualification meet Procell's stringent battery requirements, which are based on ANSI and IEC battery standards.
Procell is used by manufacturers worldwide: Procell alkaline batteries have been developed in collaboration with manufacturers to ensure optimum performance in professional devices. Below is an overview of the different batteries and their applications.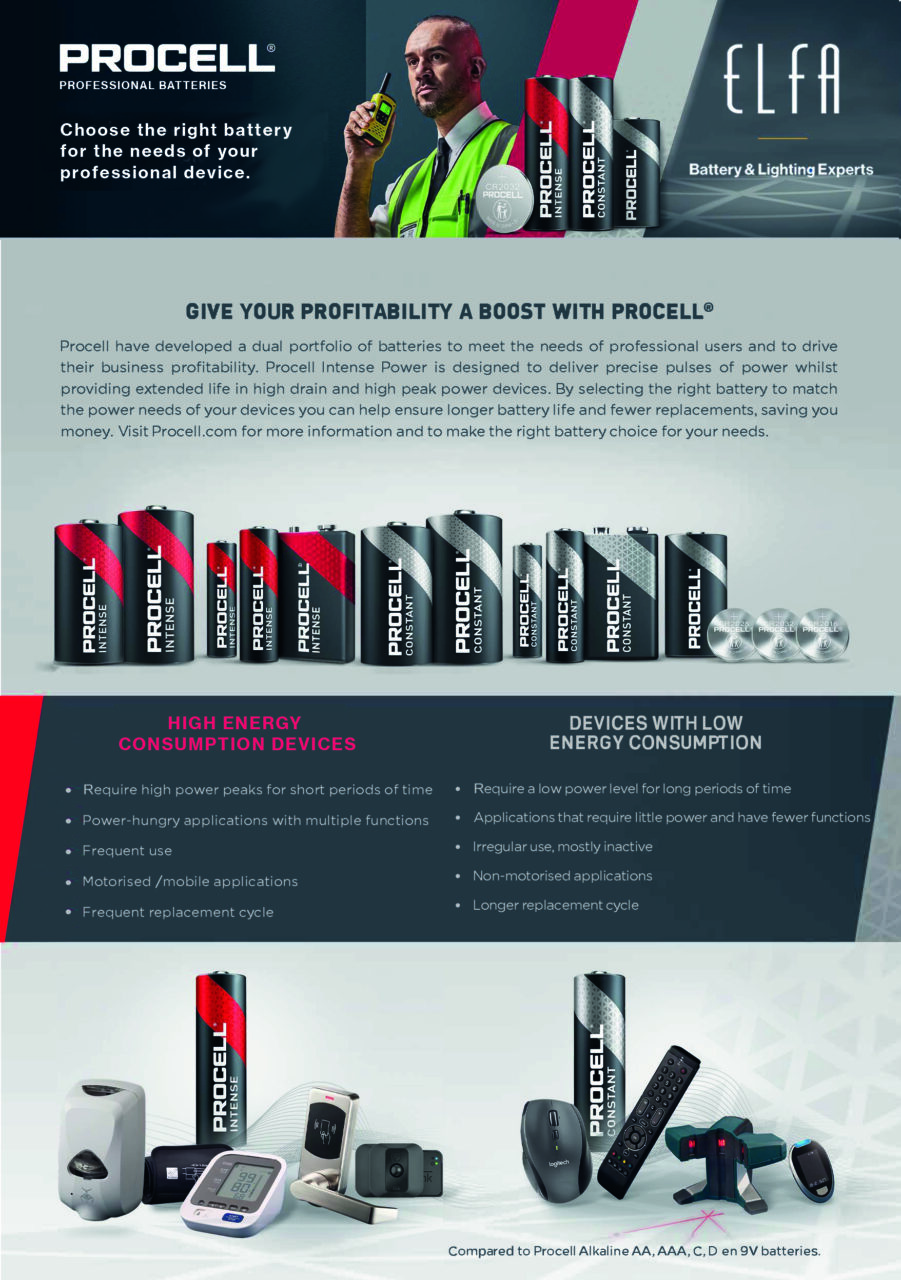 Procell General Purpose and Procell Intense Power Applications
Our product range
Click on the button below for an overview of the entire Procell range. Of course you can contact us for questions about one of the many batteries in our range.
Questions or more information?
At Elfa we have extensive knowledge and experience that we are happy to apply to help you further. So if you would like further advice on choosing the right alkaline batteries, you can contact the Elfa specialists. More than 100 years of energy storage experience is available here, of which alkaline batteries are an important part. Fill in your details in the form below, we will contact you.