Wattsun
---
Where the grid ends, Wattsun begins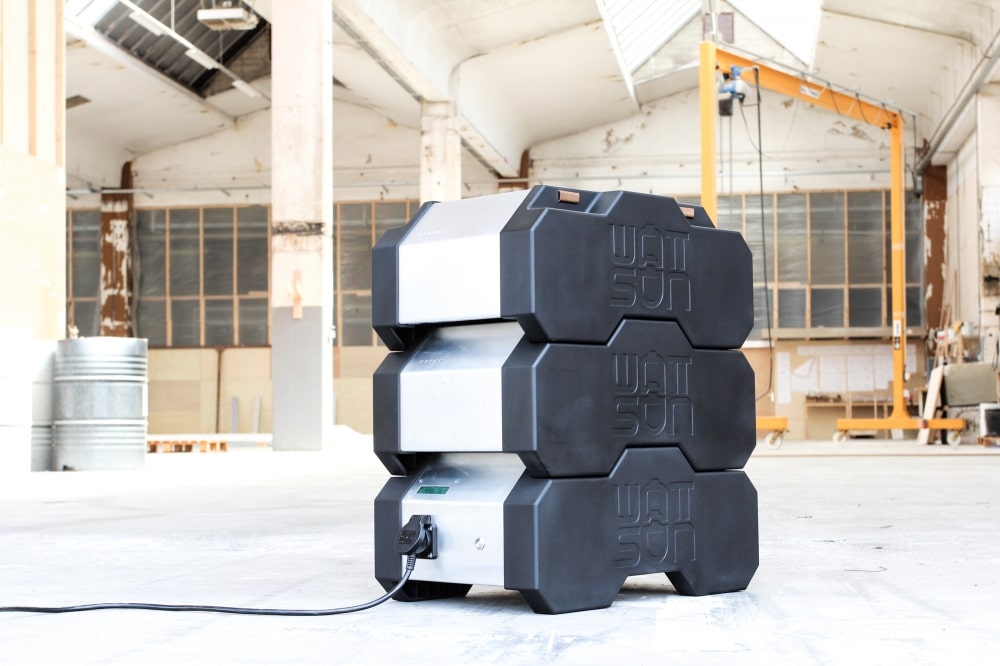 Wattsun creates with its products a new opportunity for companies. Especially for companies with an electricity problem, Wattsun goes where the grid does not go. Wattsun's portable plug & play battery system is the new way of working and helps professionals to carry out their work emission-free, more efficiently and more safely.
With global climate change a reality that we can no longer ignore as individuals, organisations are increasingly being held responsible for CO2 and the footprint we leave on the world. To minimise our impact, we need to innovate and find new ways to use energy on-site in a more sustainable and efficient way.
The demand for energy
In today's world, electricity is an integral part of our lives. Everything businesses do requires energy. Most of this electricity comes from an invisible power grid. We assume that the power is infinite. For companies that work outside or on the road, this power network is often not available. To be able to use electrical appliances and machines on a building site, a wedding location in the middle of the forest or on a festival site or film set, a generator burns fossil fuel to generate electricity. During this inefficient process, harmful particles such as CO2, nitrogen and fine dust are released, and a generator creates a nuisance in the form of noise and smells.
In addition to the environmental factors, a generator is heavy and cumbersome and requires a lot of maintenance. To minimise our footprint, we need to innovate as a company and thus find new ways to use energy more sustainably and efficiently. Wattsun has the solution.
Portable power station
In 2015, Wattsun started with the first sketches of "The Wattsun", the very first in the field of portable battery systems. Wattsun chose the very high quality Lithium-Ion cells in an in-house developed battery pack and Battery Management System (BMS). Since its foundation, Wattsun has been working closely with partners on product development and industrialisation.
Elfa Elementenfabriek bv is 100% committed to bring this reliable, high quality, innovated product to the market and is very satisfied with the products of Wattsun.