Ultralife
---
Ultralife Corporation is a leading provider of advanced products and services of the highest quality, ranging from power solutions to communications and electronics systems. The company serves clients around the world in the government and defense, medical, safety and security, energy, industrial and robotics sectors. Ultralife has worldwide locations in North and South America, Europe and Asia. The branches are ideally positioned to serve customers worldwide.  
Powerful engineering
Ultralife emphasizes powerful engineering and a collaborative problem solving approach. The company designs, manufactures, installs and maintains power and communication systems, including rechargeable and non-rechargeable batteries and charging systems. The brand also continues to look for ways to grow by continuously designing, developing and selling new products.
Ultralife lithium batteries
The range of Ultralife batteries consists of different types of lithium batteries. A populair non-rechargeable battery is the Ultralife Lithium battery 9V Foil. DThis battery will last for 8 to 10 years in, for example, a smoke detector. This battery is also suitable for all devices that require a battery with an extremely reliable and long life.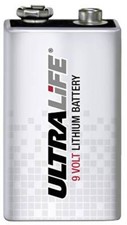 Another popular lithium battery from the brand is the Ultralife Lithium batt 9V XSMOKE BL. This is a non-rechargeable battery with a nominal voltage of 9 volts and a capacity of 1200 mAh. The battery also has a lifespan of 8 to 10 years.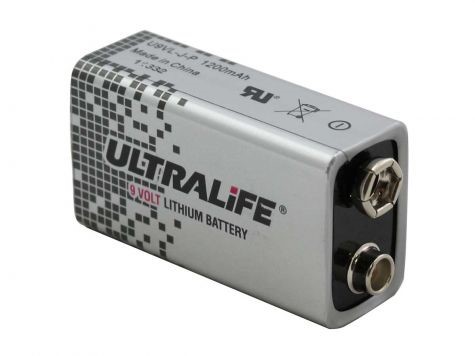 A third lithium battery is the Ultralife Lithium batt 9V LONGER BL. This is a non-rechargeable 9 volt battery that lasts up to 5 times longer than alkaline batteries. This battery can be used in smoke alarms and other electronic devices.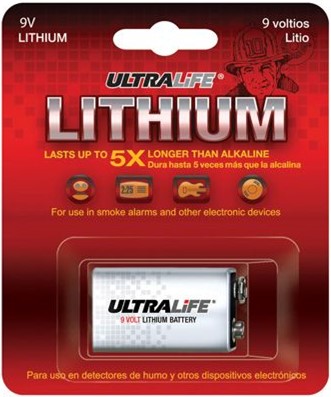 Customised advice
If you have any questions or would you like more information about one of our Ultralife batteries? Then contact us. For the entire range of Ultra life batteries you can always take a look at our webshop. If you would like to contact us, please fill in the form below. One of our employees will contact you as soon as possible.