9 December 2020
Smart Battery Selector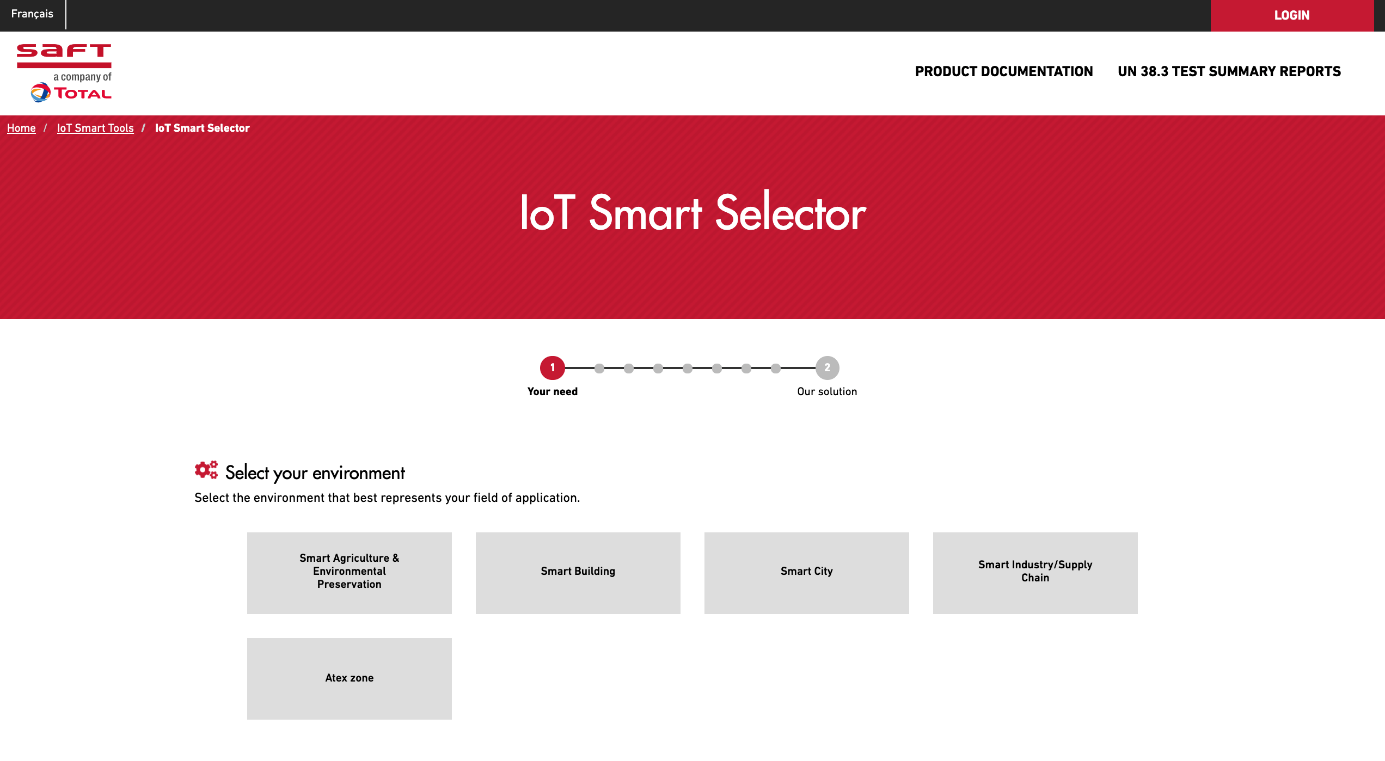 Saft launches the Smart Battery Selector, a handy tool that helps you choose the right battery for your IoT project.
When working on an IoT application, the choice of the right battery is often not made until the last minute. However, it is wiser to think about the possibilities at the beginning of the project.
This brings a number of interesting benefits. This allows you to optimize your device's power requirements to find the best possible solutions to extend the life of your device while ensuring that it gets the power it needs to operate.
Knowing the size of the battery is also an important consideration when designing your device. But most importantly, the battery is an important part of the total cost of ownership of your projects and should not be overlooked if you want your project to succeed.
That's why Saft has created the Smart Battery Selector, a tool that, in just 7 steps, can help you discover which batteries fit your use case, how much space you should leave in your product design for batteries, what the price is, and what average life you can expect from your battery once integrated into your IoT device. After completing the 7 steps, you can choose to receive the PSF report. To try the Smart Battery Selector, click on the link below.