19 May 2021
FIAMM High – Rate Long Life Lead Acid Battery
Elfa delivers a wide range of maintenance-free lead-acid batteries from FIAMM. These lead-acid batteries are characterized by, among other things, good cyclic performance and high power density. The robust housing is made of impact and break-resistant ABS plastic.

Important for the well-known battery brand, the batteries act as backup power solutions to ensure continuity of energy supply to critical applications when the power supply is interrupted. Elfa also supplies FIAMM batteries to telecommunications, data centers, railroads, power plants, petrochemical plants, and parties seeking to realize energy storage from renewable sources, among others.
An example of this is the Fiamm High – Rate Long Life 12FGHL28 lead acid- battery. This battery is ideally suited to generate a high discharge current in a short time.
Suitable for air/sea/rail/road transport (non-hazardous) and 100% recyclable. Fiamm batteries are suitable for UPS systems, emergency lighting and traction applications. They withstand cyclic operations and can be deeply discharged in an emergency. This battery can be used in almost any emergency power supply.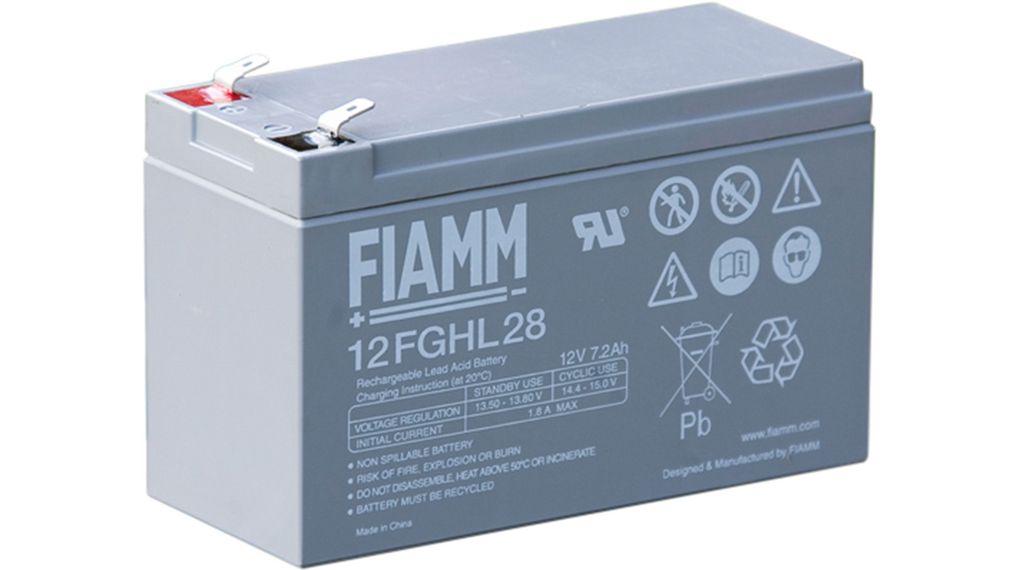 For an overview of FIAMM's entire catalog, click on the link below. Of course you can contact us for questions about one of the many batteries from our range.