28 October 2020
De Coast Polysteel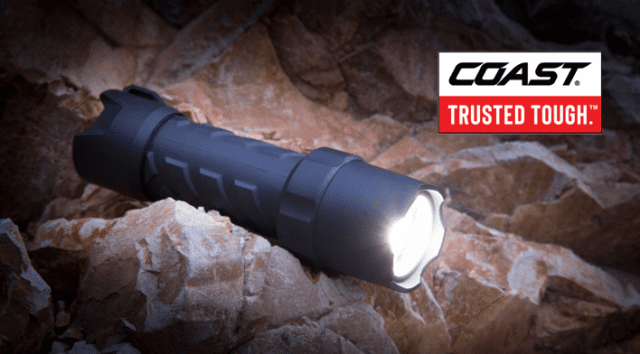 5 reasons why the Coast Polysteel is the ideal flashlight for any craftsman
Looking for a reliable flashlight that can take a beating and last for years? Coast's Polysteel is increasing in popularity at an incredible rate and we're not surprised! In this article you will read the 5 reasons why a Coast Polysteel is the ideal flashlight for any professional.
1. The Polysteel is waterproof (IPX8)
Coast's Polysteel lamps are IPX8 certified. This means that the lamps are waterproof to a depth of three meters. This means that the Polysteel can easily handle a heavy rain, or falling into a puddle of water.
2. The Polysteel is virtually unbreakable
Many a flashlight does not survive when dropped on the lens. The stainless steel housing along with the Poly-Nylon case of the Polysteel ensure that the flashlights can withstand a fall up to 3 meters in height. Even if a heavy object falls on the lamp or if someone steps on it, the lamp will not be damaged. The Poly-Nylon casing not only ensures that the flashlights can be used in harsh conditions but also offers a nice grip and is comfortable to hold.
3. The Polysteel has a very high light output
The Polysteel is available as 200, 400, 600 and 1000 versions. All four of these have very impressive light outputs of 320, 440, 710 and 1000 lumens, respectively, for their respective sizes. The non-rechargeable variants all run on alkaline batteries in a cartridge that are included (Polysteel 200 & 400: AAA, the 600 & 1000: AA). Two models also have a rechargeable version, the Polysteel 400R (440 lumens) and the Polysteel 600R (710 lumens). These can be used with either alkaline battery or a lithium-ion battery, both included. The lithium-ion battery can also be used as a power bank to charge other devices via USB.
4. Different light modes
The Polysteel lamps feature three different light modes: high, medium and low. Switch easily between modes with the push of a button. The Polysteel also features Twist-Focus: by twisting the head of the flashlight, you switch between Bulls-eye spot beam to shine far or close to illuminate a large area with the Ultra-view flood beam.
5. Warranty: 5 years
Coast is an American brand with over 100 years of experience. That's why you know that with a Coast flashlight, you're getting quality. Coast offers a 5-year warranty on all their flashlights for a reason.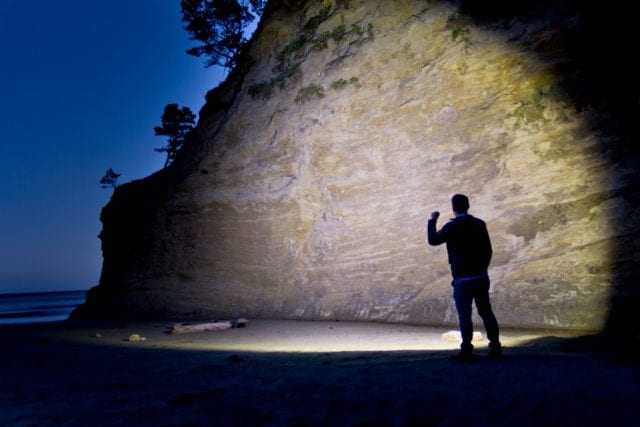 If you work in an environment where your equipment is under constant load then the Coast Polysteel is the ideal lamp. The Coast Polysteel range consists of the 200, 400 (R), 600 (R) and 1000. Six models with all six different specifications, but all equally hufterproof. The Polysteel is the perfect flashlight for any craftsman.
For more information about the Polysteel, please contact us or look in our webshop.