Mica lighting
---
Mica provides portable solutions for demanding conditions. Mica Elektro Oy Ltd is a leading manufacturer of portable lighting for professional use since 1983.
Lamps for professional use
Mica lighting was established in 1983 in Finland under the name Mica Elektro Oy Ltd. During these years the brand has become one of the best manufacturers of professional lamps in the world. The focus has always been on rechargeable headlamps and flashlights that meet the strict requirements of the customer. Co-creation is therefore a well-known concept at the brand. Due to the high demands of business customers, the choice was finally made for Mica's lighting products to meet the strict requirements of Atex. Besides reliability, up-to-date certification and user-friendly operation, the lamps are also suitable for use in hazardous areas.
Cooperation with Atexor
Safety comes first at Atexor. They therefore want every company to be able to carry out its activities in a safe manner. However, many companies work in environments with an explosion risk. These include the (petro) chemical, paint, paper and wood processing industries. Highly inflammable gases, vapour, mist and even dust can all be a cause for an explosion. The European Union has drawn up a number of directives concerning the risk of explosion under atmospheric conditions. The name 'Atex' stands for the French name 'ATmosphères EXplosibles' and is derived from two European directives on atmospheric explosion hazards.
Mica is now part of Atexor (producer of Atex and IECEx lighting) and therefore has a wide range of ATEX / IECEx certified safety lamps for use in hazardous areas.
Mica lamps
The different lamps are used in various industries such as transport, military and firefighting. The lamps can also differ per Atex zone. Click here for more information about these zones.
One of the most popular lamps from the range of, is the Mica ML-808 handlamp AtexZone1,Z21 LED inc.1xNiMH.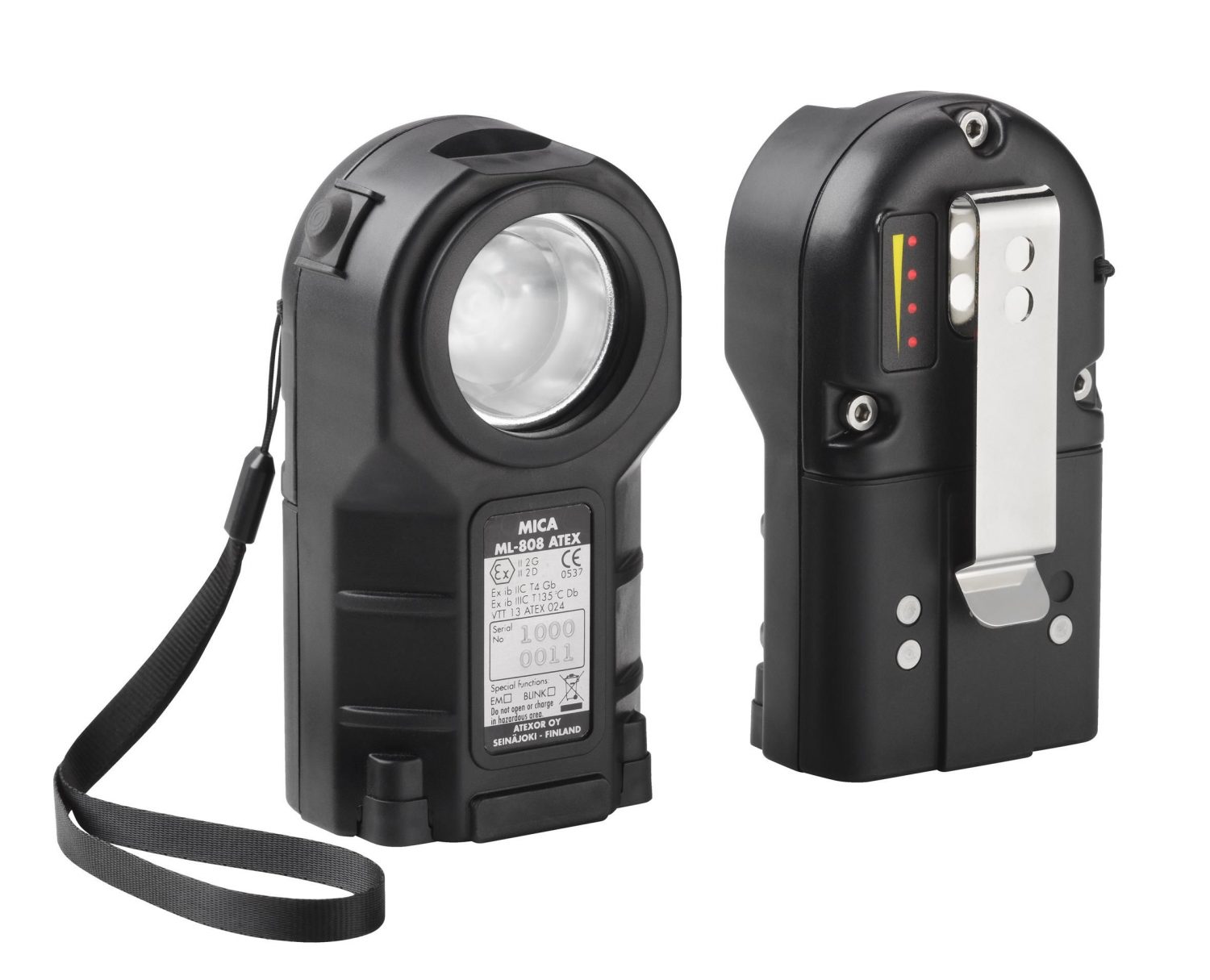 This model concerns a dimmable hand lamp (ML 808 series) which is rechargeable, durable and economical in battery use. In addition, this model is equipped with a strong lamp. Dimmed, this lamp has a burning time of 15 hours. Of course, this lamp meets the strict requirements of Atex and is suitable for Atex zone 1.
Another interesting model is the Mica handlamp IL-60 PX Halo/LED inc.1xNiMH.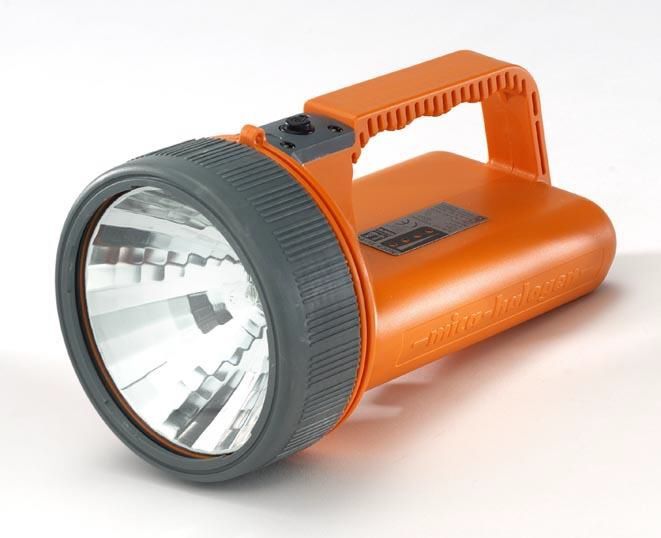 Like the previous lamp, this hand lamp is rechargeable, durable and equipped with a strong lamp as we are used to from the brand. The burning time is about 12 hours with dimmed light. It is a robust lamp that has two light sources, LED and halogen.
More info about mica lighting?
We hope you got a clear picture of Mica lighting. Of course, there is a chance you have additional questions or would like more information about our product range. Click on the button below for our entire Mica product range.
Fill in the contact form below if you want to ask a question right away. We will contact you as soon as possible.