Glamox lighting
---
Glamox lighting is one of the largest suppliers of professional lighting on the European market. The Norwegian company offers lighting for offices, healthcare, schools, hotels, commercial and industrial buildings. In addition, the brand offers a range of Glamox lighting products designed specifically for commercial marine, naval, offshore and oil & gas related industries.
Different lighting solutions
Glamox lighting offers various lighting solutions. Think of ceiling lamps, floodlights, LED bedside reading fixtures and mirror lamp wall fixtures. All lighting is developed by its own engineers and tested in its own research and testing facilities. Glamox lighting is then manufactured and certified in accordance with all relevant quality and environmental standards. A number of products will be explained in more detail.
Glamox wedge light
A popular mirror light in Glamox's range is the TL14-W58 LED 300HF. This is an LED mirror light suitable for wall mounting above or to the side of the mirror. This lamp has a rectangular design and a correct mirror lighting with soft light distribution. Due to the latest LED technology the lamp is energy and maintenance saving.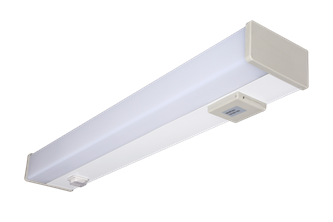 Glamox mirror wall light TL14-W58 LED 300HF
High-quality bedside reading luminaire
Another popular lighting solution from Glamox's range is the LED bed reading luminaire 110-240V dimb. This is a compact bedside lamp with a characteristic modern look. The Glamox bedside lamp is available with an integrated on/off switch (S), a dimmable touch switch (S-DIM), or a dimmable touch switch with an integrated dual USB connection for charging (S-DIM and USB). In addition, the lamp is available in a right- and left-handed version and in black and white. The LED technology makes the light energy-saving and easy to install.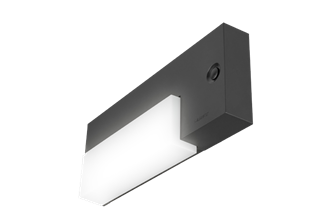 Glamox LED bedleesarmatuur 110-240V dimb
Floodlight
Besides the lighting solutions mentioned above, Glamox also supplies floodlights. A popular floodlight in the Glamox assortment is the 1076 MAX.1000 MAX.240 R7S IP67 NB -O M24-12.5. The floodlight has a stainless steel housing. The housing is white powder coated. In addition, the floodlight is extremely corrosion resistant and offers a high light output.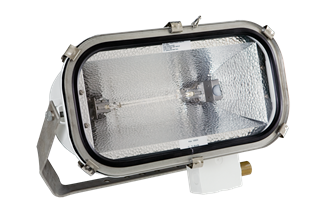 Glamox floodlight 1076 ma.1000/max.240/R7S/IP67 narrow beam halo
Reliable ceiling light
Finally, Glamox also offers ceiling lights. One popular Glamox ceiling light is the TL50 2200 840 24 1XM25 AS CABLE ENTRY 1XM25X1.5 D9-17mm. This innovative outdoor LED light can be applied to a wide variety of areas, such as workshops, shops and thoroughfares. This LED lighting is designed to meet marine requirements and save energy and maintenance costs due to its extremely long life.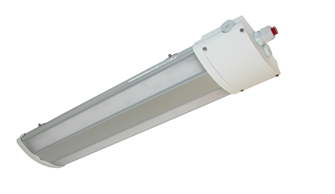 Glamox ceiling light TL50 2200 840 24 1XM25 AS CABLE ENTRY 1XM25X1.5 D9-17mm
Advice on lighting solutions
Glamox is one of the many lighting brands that Elfa offers. Are you looking for Glamox lighting or another lighting solution and do you need help with your choice? Then please contact us! We will be happy to help you. Together with our suppliers, we provide our customers with expert advice and professional solutions for their lighting design.