2 December 2020
Opening hours around the holidays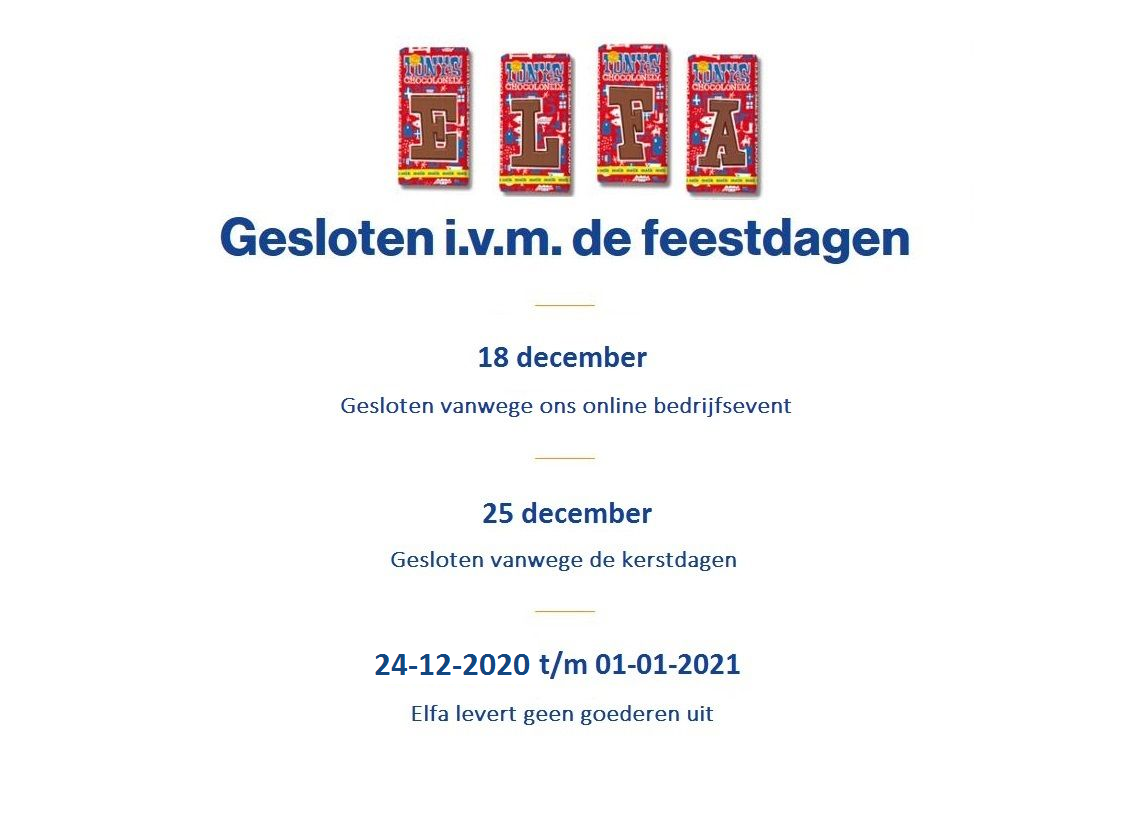 Due to the holidays, we will be closed on the following days in December:
December 18 – closed, due to our online business event
December 25 – closed, due to Christmas
In addition, we do not deliver goods from 24-12-2020 to 01-01-2021. In this last week (28-12-31-12) we are available by phone and mail as you are used to.
P.S. Did you place an order this week? Maybe St. Nicholas put a Tony's Chocolonely chocolate letter in your package!