27 January 2021
Lithium button cells from Procell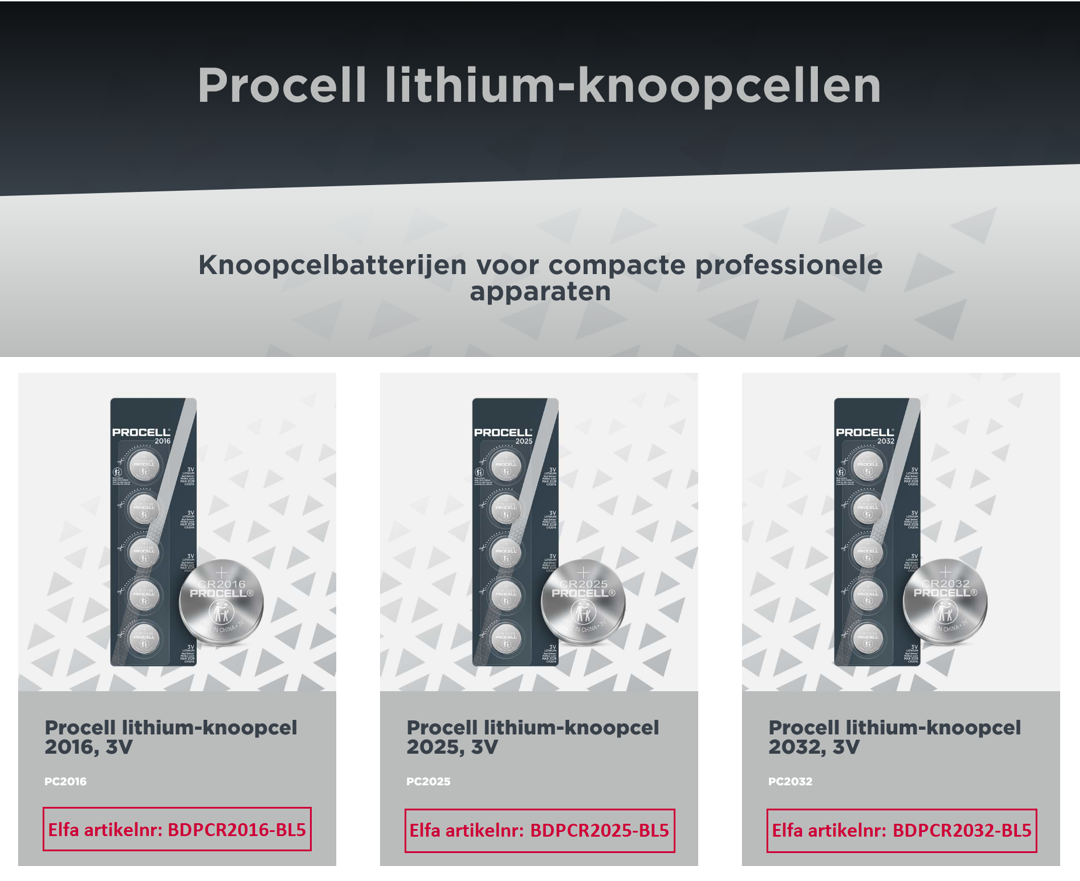 The Procell brand will get a big boost from the expansion to include a number of runners. In addition to the already existing "Big 5" (in the General Purpose and Intense qualities) and the CR123 already introduced last year, a series of lithium coin cells will also be released on February 1, 2021. They are the CR2016, CR2025 and the CR2032. These 3 models account for about 80% of the button cell market.
The button cells come in multiblists a 5 pieces. The MOQ is 4 blisters of 5 pieces. Competitively priced and the quality you have come to expect from Duracell and Procell.
Want to know more about prices, P.O.S material, logistics dates or availability? Contact your account manager or via our contact form.