100 Years Of History
---
Elfa is a family business with a rich history. Founded over a 100 years ago as a factory of batteries and flat metal flashlights. Today, Elfa is a wholesale business with a worldwide network of specialized manufacturers and has clients all over the world.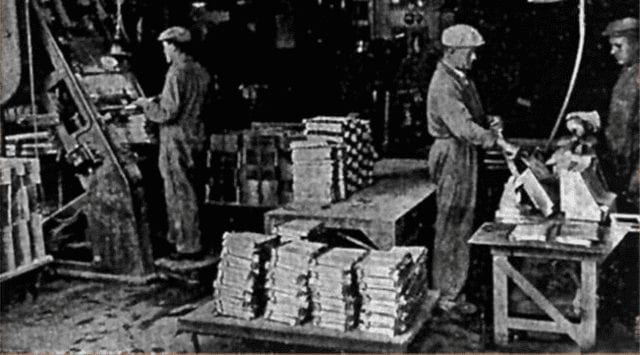 Elfa: an independent factory of batteries and flashlights.
Until the Second World War, Elfa Elementenfabriek B.V. was an independent factory in Amsterdam where element batteries were made, as well as regular carbon batteries and flat metal flashlights. By the late 1930s the family business had 121 employees. In the war the factory was deliberately set on fire to avoid delivery to the occupier.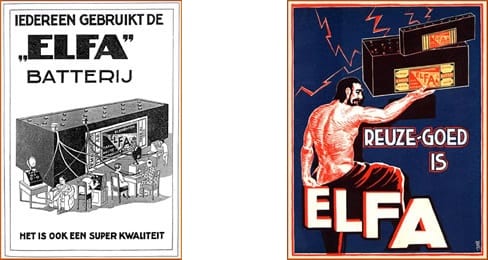 Elfa becomes a wholesale business
Immediately after the war, Elfa started anew; no longer as a factory, but as a wholesale business in batteries and flashlights. The range was expanded through the years and now contains virtually all A brands in batteries and lighting. On the basis of the expertise still present in the firm and the demand from the market, our own assembly facilities were realised in 1995. This made it possible to provide custom work.
New location in Amsterdam
Due to its huge range and the growing demand for custom work, Elfa was obliged in 2004 to look for new accommodation. It moved to the current location in Amsterdam (Lijnden, near Schiphol). A modern and easily accessible building with a unique layout and spacious and efficient warehouse. From here, Elfa made its next step. Since 2006 Elfa works more and more as an importer rather than a distributor and wholesale business, occupying a unique market position. Elfa has become the (exclusive) importer of battery brands such as Renata, Tadiran, Fiamm, Saft, Duracell, Procell and Mastervolt. With this, Elfa has an exclusive and above all extremely broad range that is not mutually competitive, which may be called unique.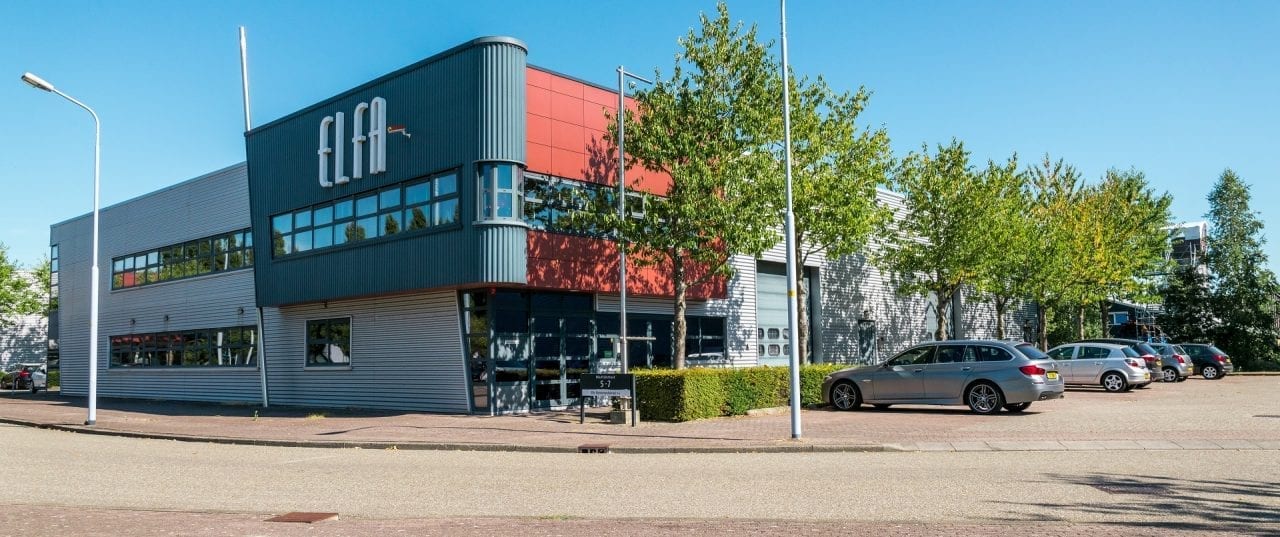 Elfa goes to the UK
The English market is an interesting and large market for Elfa. For this reason the company, which is active in various foreign countries, opened its own sales office in Leicester (Midlands) in 2014. Elfa can mean a lot for customers and relations in England as it is an exclusive importer of a number of interesting brands. These brands are now also accessible to the UK. There is particularly much interest for the advanced work light of the German Seto, offered by Elfa here to emergency services, among others. Elfa's UK office focuses mainly on sales and less on product development. For efficiency reasons, all back office activities take place in the Netherlands. At Elfa UK we see a fine, steady growth.
The future
Elfa has more future than history. For Elfa's ambition is clear. It wants to have a leading position as the main strategic business partner by supplying portable energy and lighting solutions that are the best in their field. This way, Elfa wants to stimulate the business success of its relations and offer support for sustainable growth. Elfa does not only offer its own expertise but also has access to an extensive network of specialised manufacturers; both nationally and internationally.