Disposal Fee
---
For all products with a battery in (or separately), a disposal fee must be paid to Stibat. This is in line with international legislation and regulations (environment). This also applies to devices that include batteries (such as flashlights).
New rates as from 01-01-2022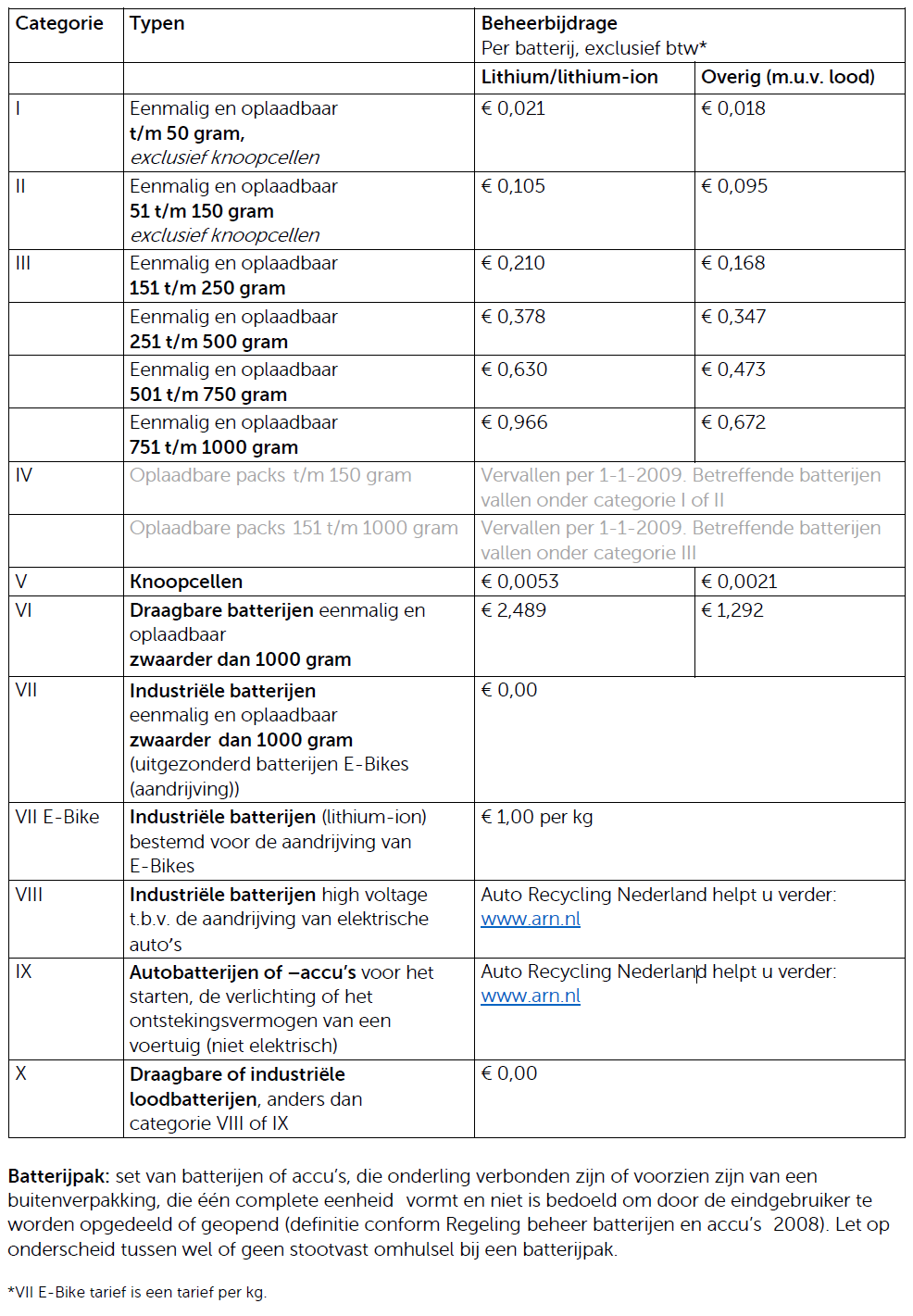 U can also download the document here.
What is Stibat?
Stibat stands for Stichting Batterijen. This is the Dutch organization that coordinates the collection activities for dead batteries in the Netherlands. They develop activities in various fields to inform everyone about the how and why of the collection of dead batteries. And that happens without a commercial motive. Since 1995, there has been a statutory regulation that requires used batteries to be collected and recycled by or on behalf of manufacturers and importers of batteries. Stibat has taken on this task. A so-called disposal fee must be paid per battery. Elfa is affiliated with Stibat and charges you the relevant disposal fee per battery. More information on Stibat can be found here.
More info on the disposal fee
Do you have any further questions or would you like more information about the disposal fee or the Stibat? Then contact us! We are happy to answer all your questions. The easiest way is to fill in the contact form below. We will contact you as soon as possible. You can also use contact us by e-mail.