COAST Flashlight
---
The American COAST flashlights are of extremely high quality. What other brand gives a 5-year guarantee without hesitation? Which other brand supplies its lights with so many accessories as standard?
Unrivalled quality at a competitive price
For a few years now, Elfa has added the COAST flashlight to its wide range of products. COAST Portland is just like Elfa a family business with more than 100 years of experience, producing LED flashlights, head lamps, knives and multi-tools for the professional and the demanding individual. COAST produces innovative, high-tech products that make life safer, easier and more fun.

It's no surprise that COAST Portland has become the world's biggest torch brand in recent decades. It is therefore remarkable that the COAST torch was hardly available in the Netherlands and Belgium until five years ago. This has changed since Elfa Elementenfabriek took charge of the distribution of COAST. The products of COAST are certainly not inferior to the other major brands that Elfa carries. The only real difference is the price: it is considerably lower when compared to the other A-brands. Meanwhile, the quality is so good that Elfa and COAST give a five-year warranty on the products. That is a unique combination.

COAST torches range
Elfa offers the full range of COAST: the (rechargeable) flashlights, the inspection lamps, head lamps as well as the multi-tools and knives. COAST products are ideal for professionals in security and emergency services as well as for hunters and the military. For example, the COAST HL8R headlamp. This headlamp is ideal for professional occupations, outdoors or at work. This headlamp can also be charged.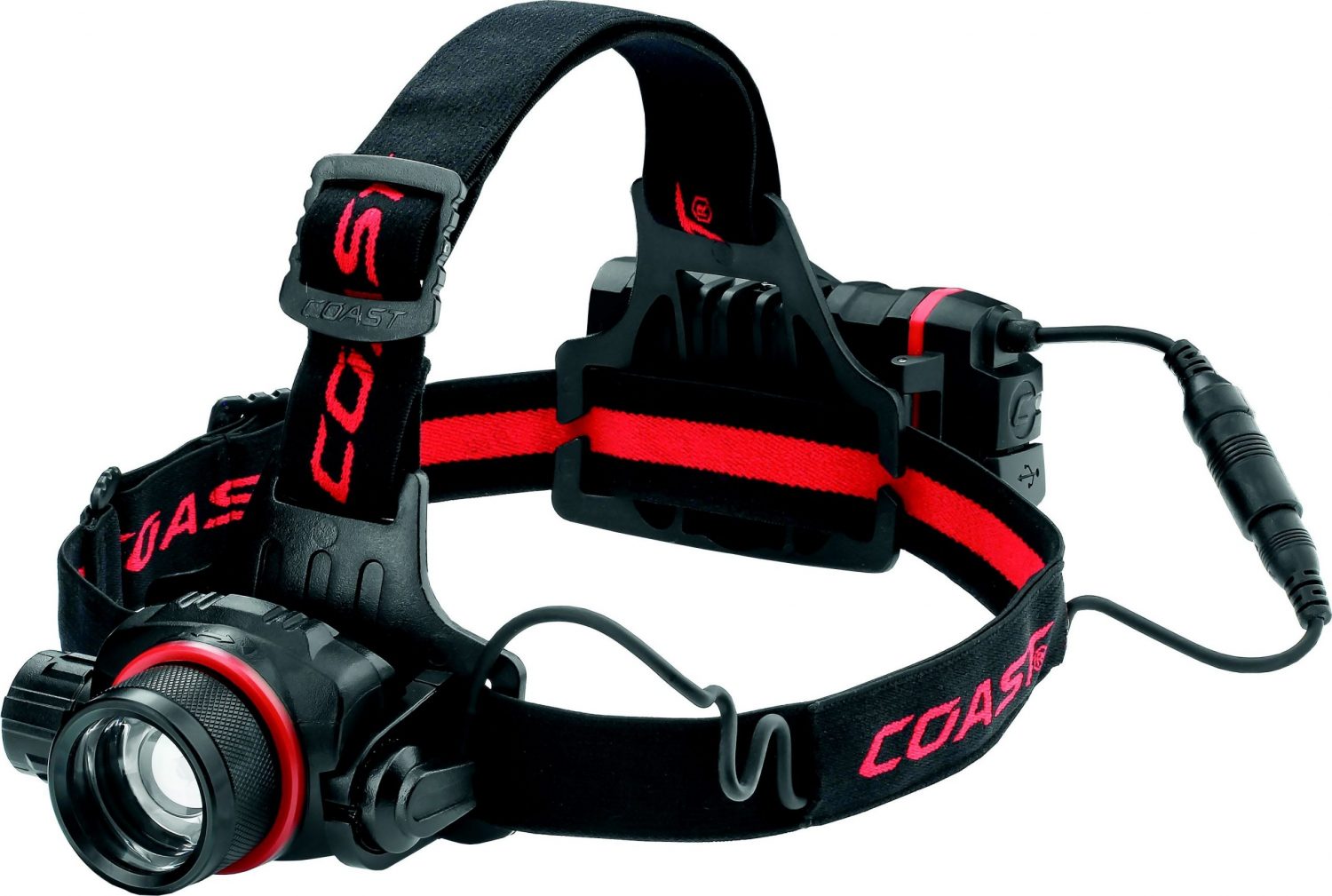 COAST HL8R headlamp 800Lm rechargeable box inc.1xLi-ion

All COAST (pocket) lamps have high quality LEDs with a long life span and are very economical in use. Most models work with simple AA or AAA batteries. The Polysteel 600 is a very popular model and it's easy to see why. The Polysteel 600 is waterproof (IPX8), virtually unbreakable and has a hefty light output of 710 Lumen. As we are used to from COAST, the flashlight is made of high quality materials and the warranty is 5 years.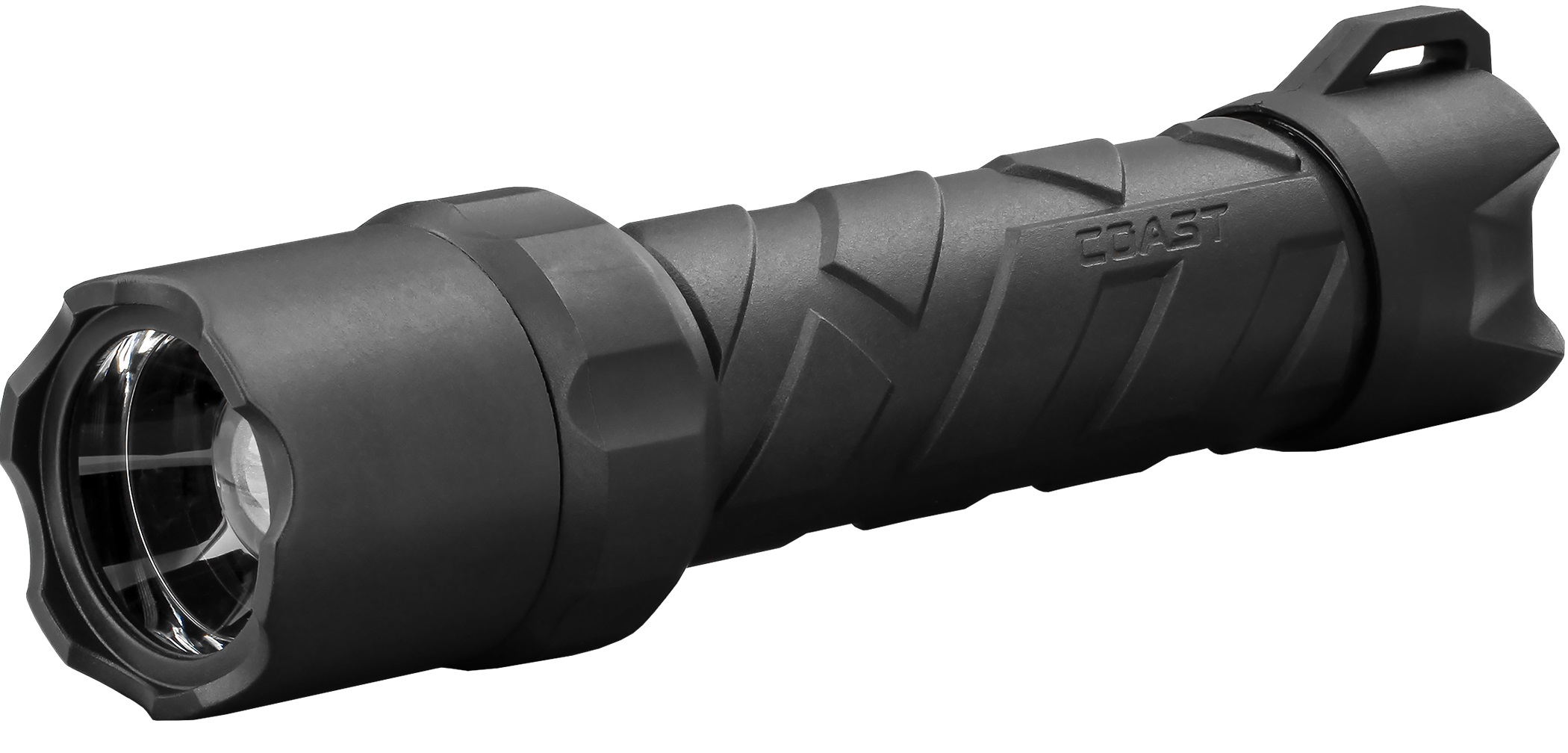 Coast Polysteel 600 torch Twist-Focusing LED inc.4xAA blister
COAST torch beam
The most impressive feature of COAST products is the quality and purity of the light beam produced by their patented 'Pure Beam' focus (as is the case with the G50LED). This gives an exceptionally pure, white bundle without shadows or imperfections.

The COAST torches with this feature provide long-range beams in "Spot Mode" with a bright core and a wide peripheral beam, resulting in a wider light area. When used in "Flood Mode", the bundle is about double that of most leading brands, with a consistency and purity that is truly surprising.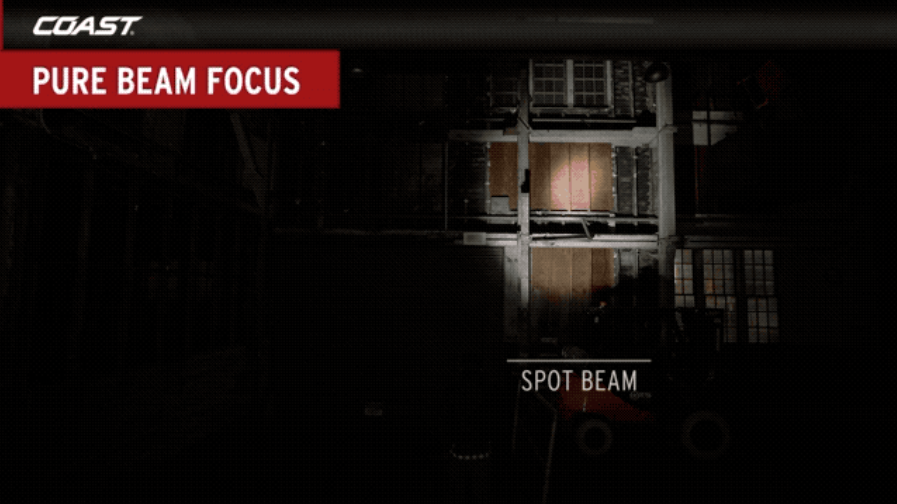 Spot beam mode of COAST torches
We are happy to help!
For a COAST you are at the right place at Elfa. Besides flashlights we have many other products of this brand, such as different knives. Click on the button below for our entire range of Coast.


However, COAST Portland is only one of several torches and headtorches brands that Elfa offers. In order to make the right choice from the huge range, our experienced staff will be happy to provide you with expert and reliable advice. In this way, you can be sure of finding the right lamp from the Elfa range. Do not hesitate and contact us for more information or a quotation. Please fill in the contact form below.