COAST
---
The American COAST flashlights are of extremely high quality. Which other brand offers a 5-year warranty without hesitation? And which other brand includes so many accessories as standard with their lamps?
Unmatched quality at a competitive price
In the last few years, Elfa has added the COAST flashlight to its extensive range of products. COAST Portland, like Elfa, is a family-owned business with over 100 years of experience. he company manufactures LED flashlights, handheld and headlamps, knives, and multi-tools for professionals and demanding individuals. COAST produces innovative, technologically advanced products that make life safer, easier, and more enjoyable.
It is no wonder that COAST Portland has become the world's largest flashlight brand in the past decades. It is particularly remarkable that until five years ago, COAST flashlights were scarcely available in the Netherlands and Belgium. This changed when Elfa Elementenfabriek took over the distribution of COAST products.
COAST's products are certainly on par with other major brands carried by Elfa. The only real difference is the price, which is significantly lower than other top brands. Meanwhile, the quality is so exceptional that Elfa and COAST offer a five-year warranty on their products – a unique combination.
COAST flashlights
COAST is praised worldwide for its excellent price-quality ratio. Unparalleled performance and a 5-year warranty are the foundation of the success of this American brand that has been in existence for over 100 years. Elfa offers the complete range of COAST products, including (rechargeable) flashlights, inspection lights, headlamps, ATEX lights, work lights, EAL lights, safety lights, multi-tools and knives.
COAST products are ideal for professionals in safety and rescue services, as well as for hunters and the military. Take, for example, the COAST FL13R rechargeable headlamp. The COAST FL13R is a dual-color rechargeable headlamp that offers a maximum output of 270 lumens of white light. It is perfect for professional use, outdoor activities, or workplace tasks.

COAST FL13R rechargeable headlamp red and white light inc.2xLi-ion
All COAST flashlights have high-quality LEDs with a long lifespan and are very energy-efficient. Most models work with simple AA or AAA batteries. The COAST G19 LED is an extremely popular model, and it's easy to see why. The COAST G19 LED (54Lm) inspection LED flashlight offers an excellent combination of bright light, compact size, and affordability. Thanks to its lightweight aluminum casing, it can withstand intensive daily use.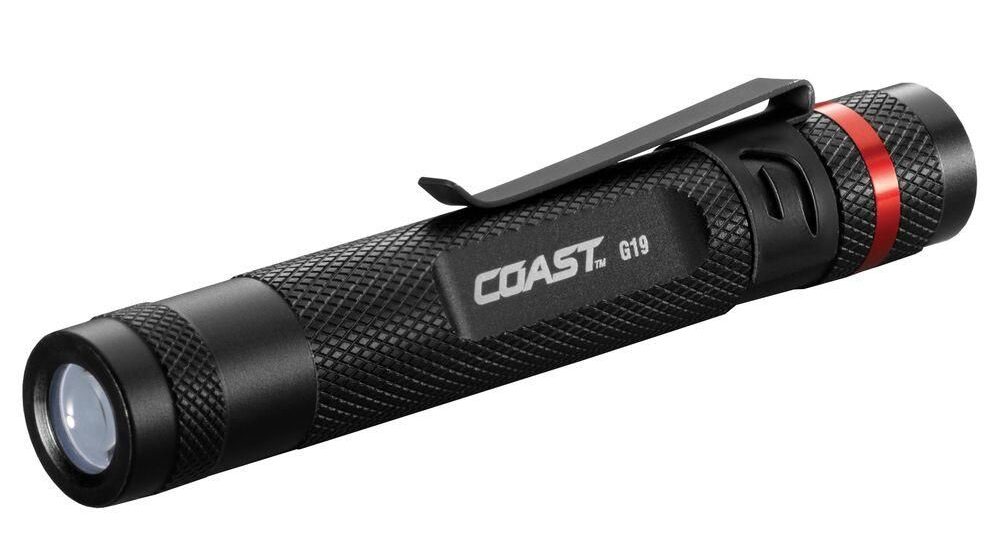 COAST inspection lamp G19 54Lm inc.1xAAA blister
Additionally, we have the COAST HX5 LED flashlight. This HX5 LED flashlight features simple operation, providing bright white illumination in a lightweight and compact housing. The flashlight has 130 lumens and a range of 79 meters, powered by 1 x AA alkaline battery.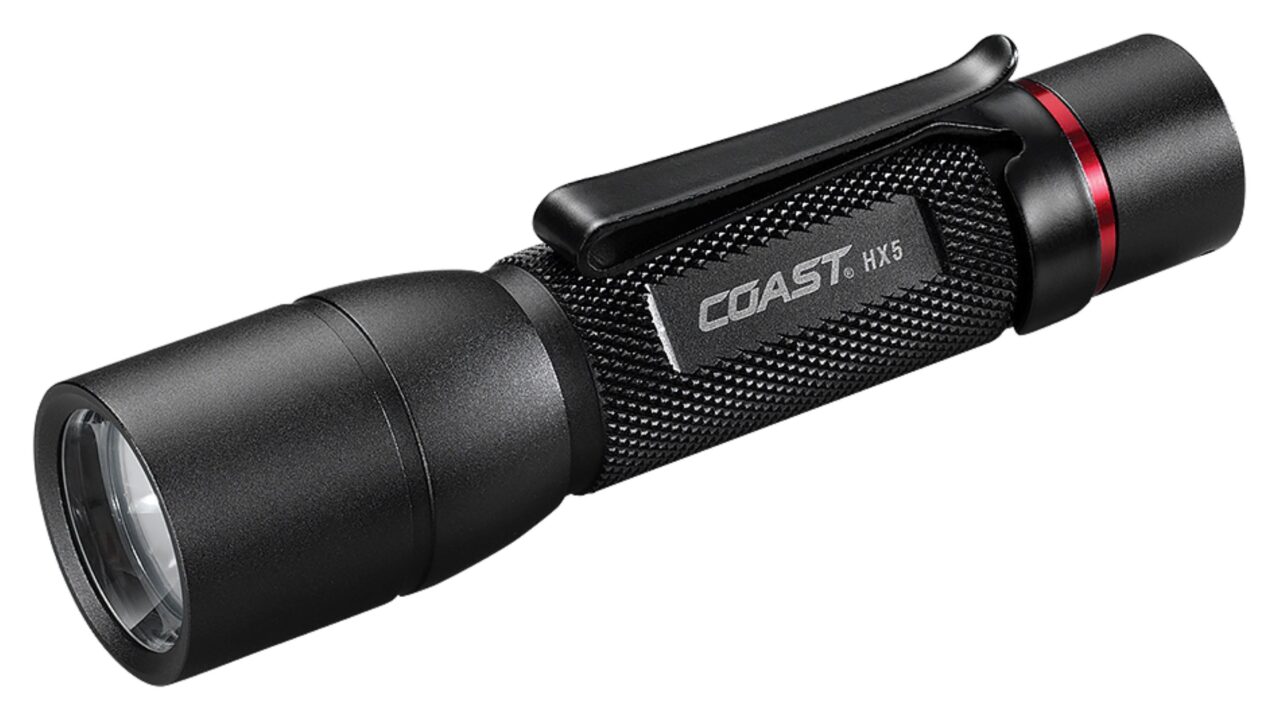 COAST HX5 Torch 180Lm Slide Pure Beam pocket clip inc.1xAA blister
Furthermore, we offer the COAST HP10R handheld flashlight. The dual power system of the COAST HP10R (flashlight 1050 lumens) means that the light can be operated using a lithium-ion battery or 4 AAA alkaline batteries.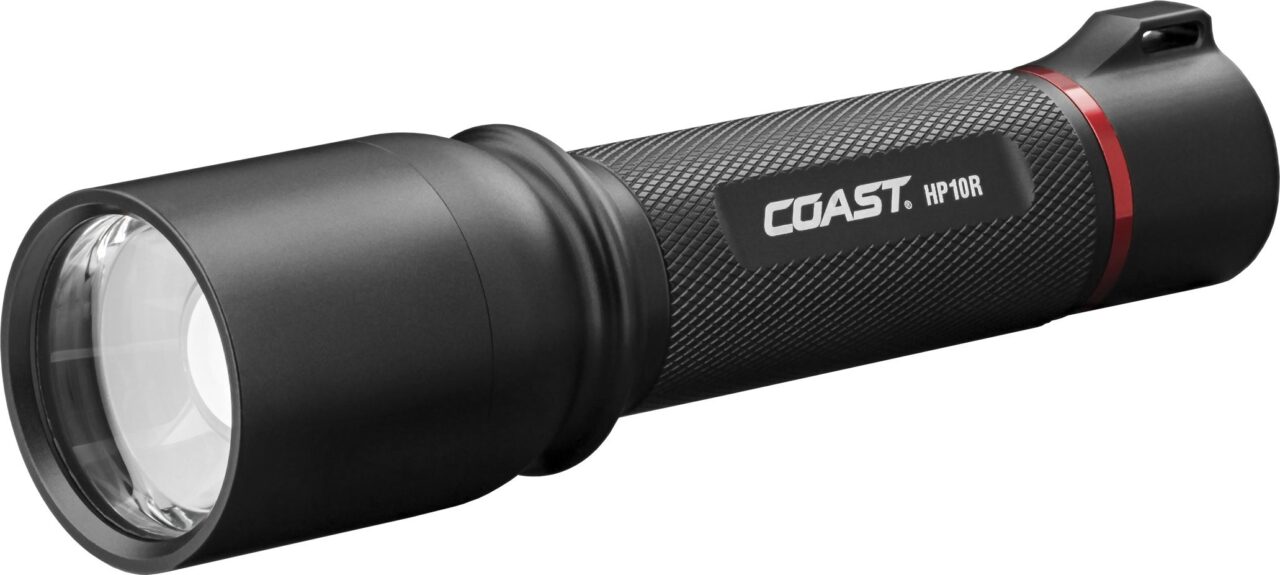 COAST handlamp HP10R rechargeable Torch inc.2xLi-ion 4xAAA
Moreover, we also offer the COAST PM450R work lamp. This lamp stands out from all its counterparts due to its unique design. Thanks to this distinctive design, the light shines in all directions! You can place the lamp on a surface, hang it using the magnet or hook, and direct the light beam to your workplace, providing an illuminating output of 550 lumens.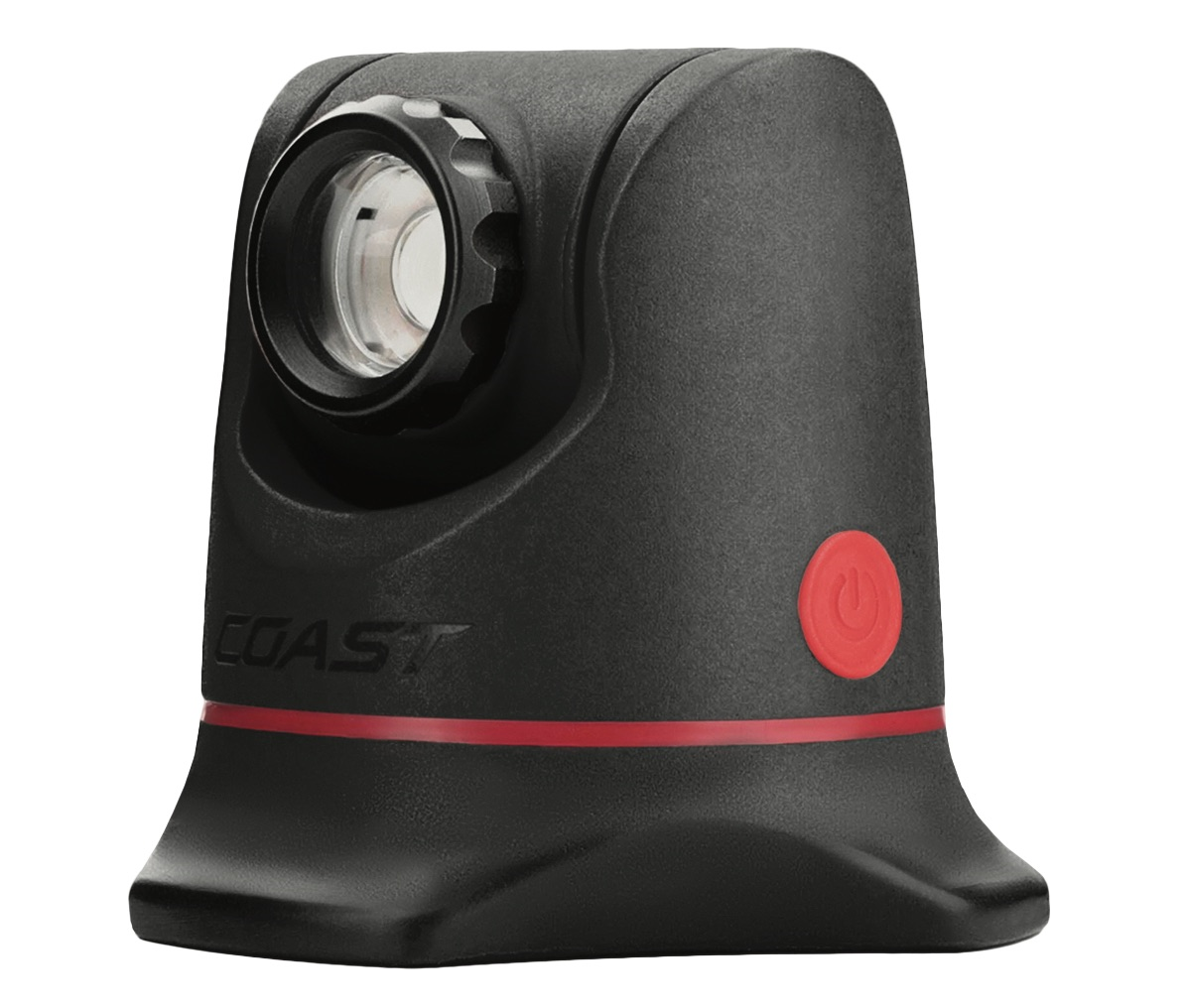 COAST PM450 worklight rechargeable 550Lm magnetic inc.1xLi-ion