Coronavirus – Updates
---
On this page you can read the latest developments on the Coronavirus. What measures we take as a company to protect our and your employees. Which factories have decided to close their doors and what we recommend you do to get through this crisis together.

Measures Elfa
Our employees work as much as possible from their home offices.
Physical appointments that are not necessary are canceled.
Where possible, these are held by telephone or online.
Advice Elfa
1. Prepare well: increase your stock!
These are uncertain times; it is important to ensure the continuity of your business. For this reason, Elfa has significantly increased the stock of our core product range, but we strongly recommend you to do the same yourself. Together, we can guard against any interruptions in the production process.
Take a good look at your product range and stock more of the most important products than you are used to. Want advice from one of our experts? Please contact your account manager or our customer service, we are happy to help!

2. Follow the government's regulations
This advice is obvious, but just to be sure, we are mentioning it: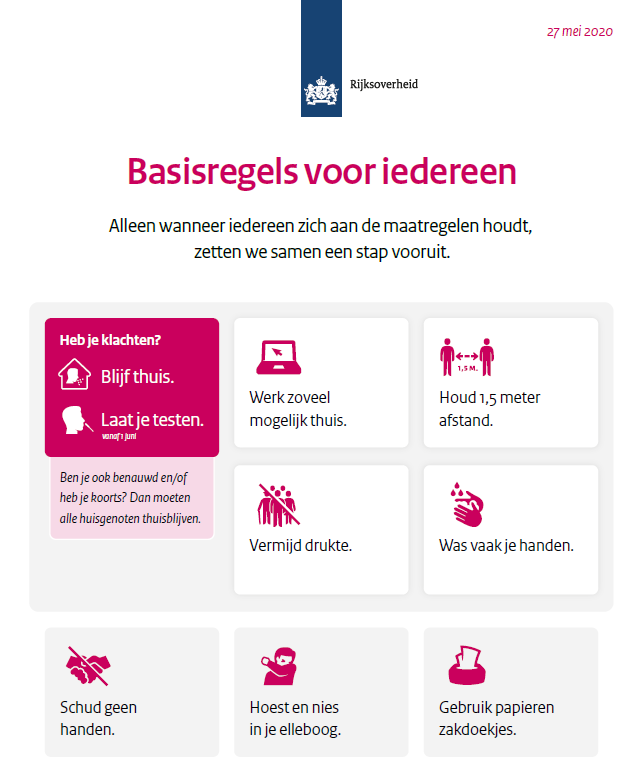 Government regulations in force since 27 May.