Natrium-ion Zoutwater Batterijen
---
De Natrium-ion zoutwater accu is de eerste batterij ter wereld die echt veilig en duurzaam is en ideaal voor opslagsystemen voor zonne-energie. De accu is een afgedicht elektrochemisch energieopslagsysteem op basis van unieke zoutwaterelektrolyt.
Deze unieke Aqueous Ion Exchange Battery (AIB™) accuchemie bestaat uit een zoutwaterelektrolyt, een mangaanoxidekathode, koolstoftitaanfosfaat-composietanode en een synthetische katoenen afscheider. De batterij gebruikt niet-corrosieve intercalatiereacties aan de anode en kathode.
De zoutwaterbatterijen zijn onderhoudsvrij en geoptimaliseerd voor dagelijks diep ontladen. De batterijen zijn misbruikbestendig, kunnen grote temperatuurbereiken aan, kunnen gedeeltelijk worden belast zonder afbraak en zijn eenvoudig te configureren en te installeren.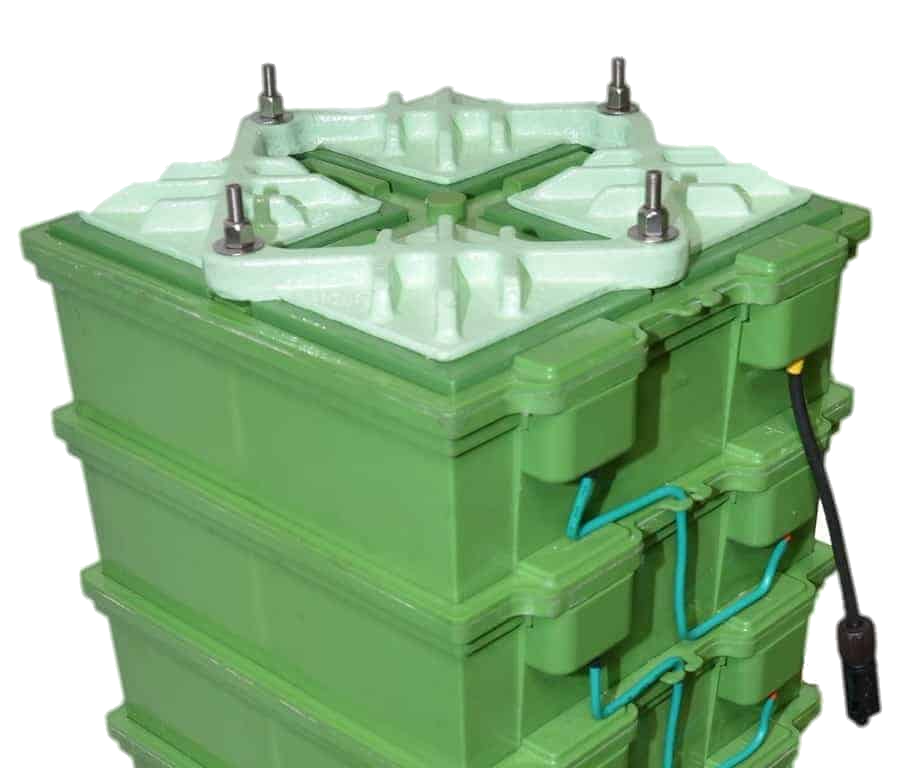 The Natrium-ion zoutwater-batterijen zijn geoptimaliseerd voor dagelijks diepontladen. Dit betekent laad- en ontladingsprofielen van 4 tot 20 uur.
De AIB™ zoutwater-batterijen hebben een veilige elektrolyt: zout water. De batterijen zijn volledig afgesloten en vergen geen onderhoud. Ze zijn zelf balancerend en vereisen daarom geen compenserende lading of een batterijmanagementsysteem (BMS).
Naast de voordelen op het gebied van veiligheid en duurzaamheid van het gebruik van zout water als elektrolyt, is een ander voordeel de thermische massa van het belichaamde water. Dit betekent dat AIB-producten niet snel verwarmen of afkoelen, afkoelen en ze kunnen daarom in een zeer breed bedrijfstemperatuurbereik worden ingezet.
De AIB-chemie is gebaseerd op laad- / ontlaadmechanismen die niet worden beïnvloed door gedeeltelijke ladingstoestand – deze batterijen kunnen daarom voor onbepaalde tijd met gedeeltelijke lading of zelfs zonder lading worden geplaatst, zonder onomkeerbaar capaciteitsverlies zoals loodzuurbatterijen dat wel hebben.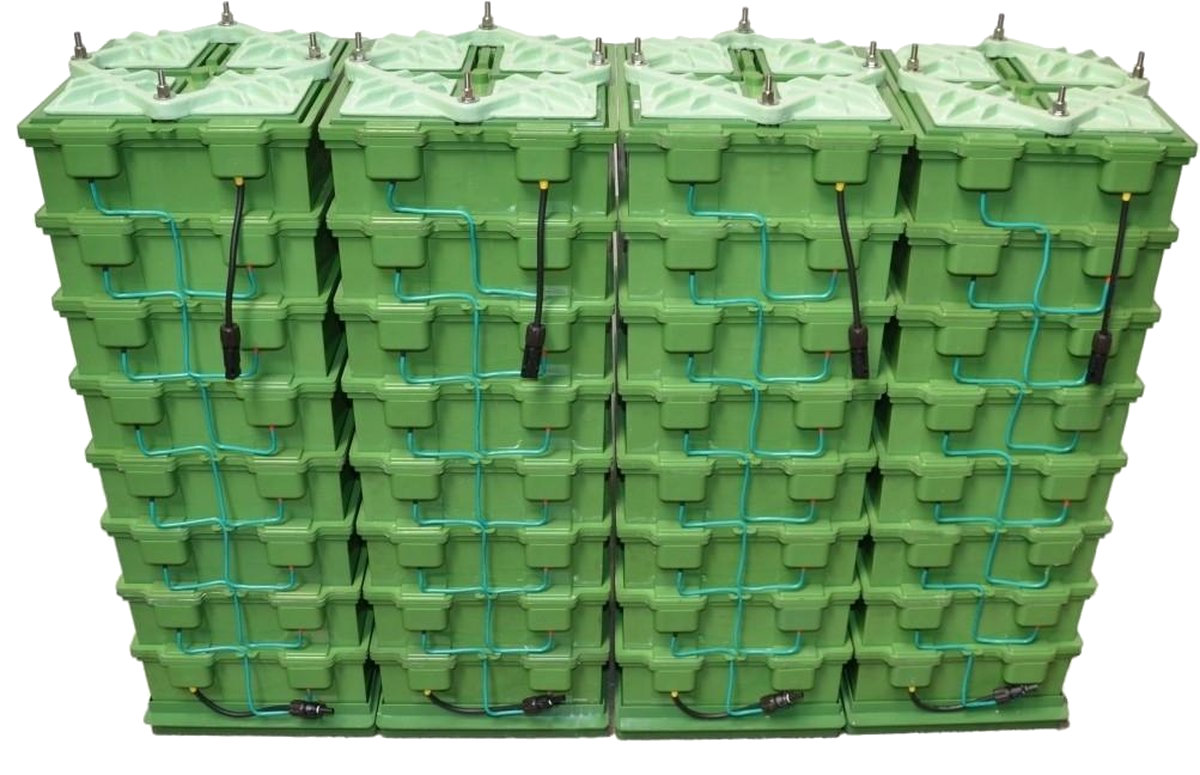 Saltwater batteries can reduce energy costs and maximize the use of renewable energy sources.
Toepassingen zijn onder meer: eigen verbruik, back-upvoeding, peak-shaving, vraagrespons en off-set dieselgeneratorgebruik voor een breed scala van markten, waaronder: Microgrids, Commercieel & Industrieel, Telecom, Groene Architectuur, Verlichting en Utility Scale
>Aqueous Ion Exchange Battery (AIB)-batterijen zijn bestand tegen dagelijks diepontlading (80% DOD), een breed temperatuurbereik en gedeeltelijke laadcycli met minimale degradatie.
> AIB batteries have an environmentally friendly electrochemical design that does not contain heavy metals, toxic chemicals, inorganic solvents or other harmful materials.
> AIB-batterijen zijn niet afhankelijk van zware of giftige metalen zoals lood of bijtende materialen zoals zwavelzuur of lithiumhexafluorfosfaat.
> AIB batteries are safe enough to be processed through traditional waste streams.
Carefree
12V/24V/48V nominal modular blocks for low-voltage and high-voltage configurations
Easy to connect using standard connectors
Maintenance-free, fully enclosed
Compatible with all leading Power Conversion Systems
Shipping batteries as non-hazardous goods
Robust performance
Groot temperatuurbereik (van -5 °C tot 50 °C) zonder heating, ventilation en airconditioning HVAC
Withstands partial charge cycles without affecting battery life
Long lasting in real use conditions, 3000 cycles
Diepontladingen – in staat tot 100% ontladingsdiepte zonder de levensduur van de batterij te beïnvloeden
Self-balancing, no equalizing charge required
Peace of mind
Non-flammable and non-explosive, no fire suppression required
Cradle to Cradle Certified™ Bronze
10-year warranty
Made in Austria